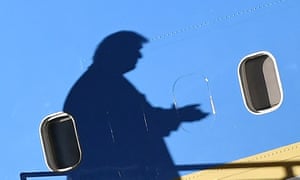 "Helena Bottemiller Evich has some strong quotes this morning in a report for Politico on the fact that the Agriculture Department last week began mandating that millions of boxes of surplus food for needy families have to include a letter from Donald Trump claiming credit.
"In my 30 years of doing this work, I've never seen something this egregious", Lisa Hamler-Fugitt, executive director of the Ohio Association of Food Banks told her.
A statement from the Agriculture Department says "Politics has played zero role in the Farmers to Families food box program", but the boxes must now include a letter in both English and Spanish on White House letterhead which reads "As President, safeguarding the health and well-being of our citizens is one of my highest priorities. As part of our response to coronavirus, I prioritized sending nutritious food from our farmers to families in need throughout America."
"This is supposed to be about helping hungry people. It is one of the worst things I've seen in a long time" said Ohio's Democratic Rep. Marcia Fudge, who chairs a panel overseeing nutrition on the House Agriculture Committee.
Non-partisan organisations that help distribute the food, say they are concerned that they are being unwittingly used to campaign just a few weeks out from the election."
Trump to campaign in New Jersey as white supremacy row continues – live | US news | The Guardian