I
f the vote is close, Donald Trump could easily throw the election into chaos and subvert the result. Who will stop him?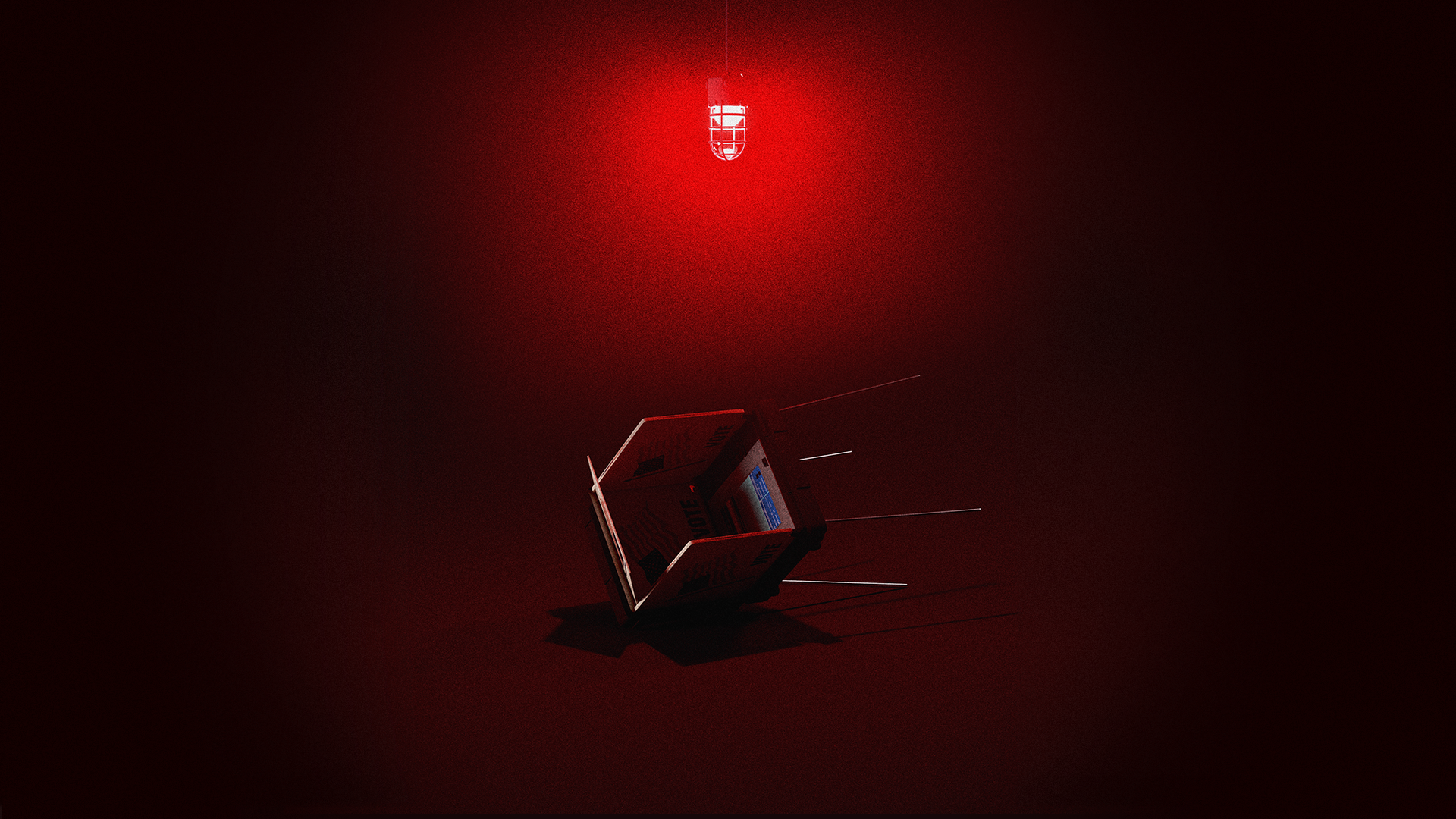 Editor's Note: This story appears in the November issue of The Atlantic; we've published it early on our website because of its urgency. Subscribers to the print magazine can expect to receive the issue in mid-October.
Illustrations by Guillem Casasús / Renderings by Borja Alegre
---
There is a cohort of close observers of our presidential elections, scholars and lawyers and political strategists, who find themselves in the uneasy position of intelligence analysts in the months before 9/11. As November 3 approaches, their screens are blinking red, alight with warnings that the political system does not know how to absorb. They see the obvious signs that we all see, but they also know subtle things that most of us do not. Something dangerous has hove into view, and the nation is lurching into its path.
To hear more feature stories, get the Audm iPhone app.
The danger is not merely that the 2020 election will bring discord. Those who fear something worse take turbulence and controversy for granted. The coronavirus pandemic, a reckless incumbent, a deluge of mail-in ballots, a vandalized Postal Service, a resurgent effort to suppress votes, and a trainload of lawsuits are bearing down on the nation's creaky electoral machinery.
Something has to give, and many things will, when the time comes for casting, canvassing, and certifying the ballots. Anything is possible, including a landslide that leaves no doubt on Election Night. But even if one side takes a commanding early lead, tabulation and litigation of the "overtime count"—millions of mail-in and provisional ballots—could keep the outcome unsettled for days or weeks."