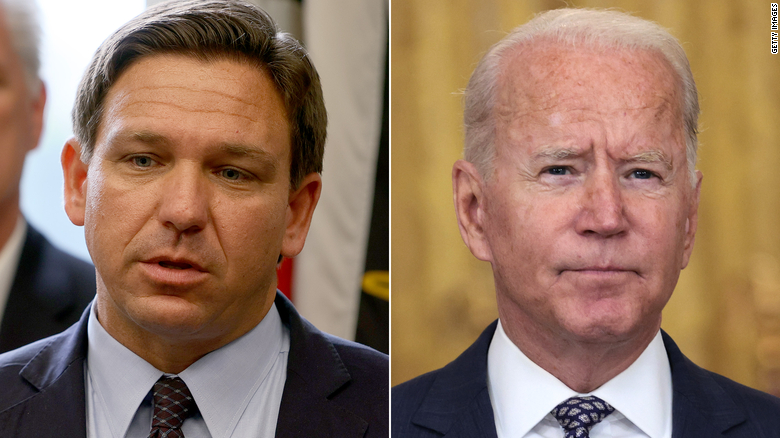 (CNN)An ongoing feud over President Joe Biden's immigration policies is escalating in Florida where Gov. Ron DeSantis is threatening to keep long-standing shelters from caring for migrant children, culminating in a heated back and forth unfolding in internal correspondence obtained by CNN.
The Republican governor's office and the Biden administration are sparring over whether migrant children who arrive at the US-Mexico border alone should be cared for by shelters in Florida, as they have been since 2005. The children, who are in government custody, stay at shelters until they can be reunited with a vetted sponsor, like a parent or relative, in the United States.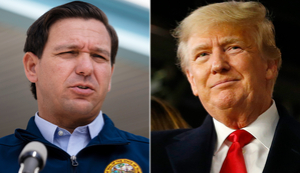 But in a
letter sent to the Health and Human Services Department
last week, obtained by CNN, Florida's general counsel, Ryan Newman, alleged the federal government was participating in a "human trafficking scheme." HHS, which is responsible for the care of migrant children, said DeSantis' threat to revoke state licenses from shelters that take these migrants raises
"serious legal concerns"
and threatened to take the matter to the Justice Department.
The spat pits DeSantis, a potential 2024 GOP presidential candidate, up against the Biden administration with migrant children in the middle, as evidenced in the leaked documents.
In December, the DeSantis administration issued an emergency rule that would strip shelters caring for migrant minors in Florida of state licensing, and therefore oversight, if they accept new placements from the border, potentially affecting hundreds of children.
Unaccompanied migrant children have become a target for other GOP governors as well, following a surge of minors at the US southern border last year. Texas Gov. Greg Abbott, who's running for reelection and is a vocal critic of Biden, stripped his state shelters of licenses last year, leaving providers to operate without state oversight and largely without sufficient guardrails in the event something happened. And in Pennsylvania, Republican gubernatorial candidate Lou Barletta has cited flights carrying children to the state for care from the border in his criticism of the Biden administration.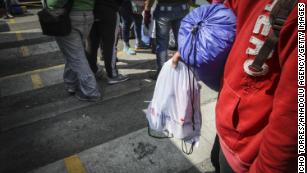 For years, minors largely from Central America have journeyed to the US-Mexico border seeking refuge -- often vexing officials in the Obama and Trump administrations. But the issue has taken on new life as Republicans try to elevate immigration and what they describe as poor management of the US-Mexico border
ahead of the midterm elections
, particularly as Biden's polling numbers sag.
"Historically, when we've talked about children, there's been nonpartisan agreement that children deserve protection," said Lisette Burton, chief policy and practice adviser at the Association of Children's Residential & Community services. "I haven't seen before a time where really vulnerable children have been put at the center of political arguments in this way."