Sci-fi publisher Clarkesworld halts pitches amid deluge of AI-generated stories
"Founding editor says 500 pitches rejected this month and their 'authors' banned, as influencers promote 'get rich quick' schemes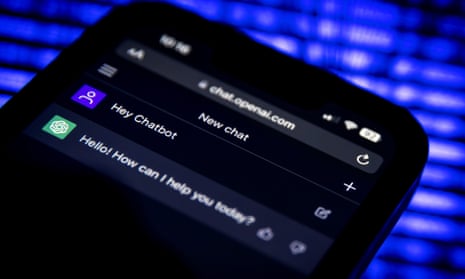 One of the most prestigious publishers of science fiction short stories has closed itself to submissions after a deluge of AI-generated pitches overwhelmed its editorial team.
Clarkesworld, which has published writers including Jeff VanderMeer, Yoon Ha Lee and Catherynne Valente, is one of the few paying publishers to accept open submissions for short stories from new writers.
But that promise brought it to the attention of influencers promoting "get rich quick" schemes using AI, according to founding editor Neil Clarke.
In a typical month, the magazine would normally receive 10 or so such submissions that were deemed to have plagiarised other authors, he wrote in a blogpost. But since the release of ChatGPT last year pushed AI language models into the mainstream, the rate of rejections has rocketed.
In January, Clarke said, the publisher rejected 100 submissions, banning their "authors" from submitting again. In February to date, he has banned more than 500.
"I've reached out to several editors and the situation I'm experiencing is by no means unique," he wrote. "It does appear to be hitting higher-profile 'always open' markets much harder than those with limited submission windows or lower pay rates.
"It's clear that business as usual won't be sustainable and I worry that this path will lead to an increased number of barriers for new and international authors. Short fiction needs these people.
"It's not just going to go away on its own and I don't have a solution."
Closing submissions is a drastic move. Until a solution is identified, the magazine is not considering stories from authors.
"We will reopen, but have not set a date," Clarke said on social media. "Detectors are unreliable. Pay-to-submit sacrifices too many [legitimate] authors. Print submissions are not viable for us.
"The people causing the problem are from outside the [science fiction and fantasy] community. Largely driven in by 'side hustle' experts making claims of easy money with ChatGPT. They are driving this and deserve some of the disdain shown to the AI developers."
Generative AI technology is also causing unrest further afield than fiction circles.
Image generation, with tools including Midjourney, Dall-E and Stable Diffusion, has seen similar controversies, with the Colorado state art fair unknowingly awarding first prize in its "emerging digital artists" category to an image created by Midjourney – although the prize money was received by Jason Allen, who had typed the prompt into the AI tool and entered the output in the fair under his name."
Sci-fi publisher Clarkesworld halts pitches amid deluge of AI-generated stories | Artificial intelligence (AI) | The Guardian