Mike Pence subpoenaed by special counsel overseeing Trump probes: Sources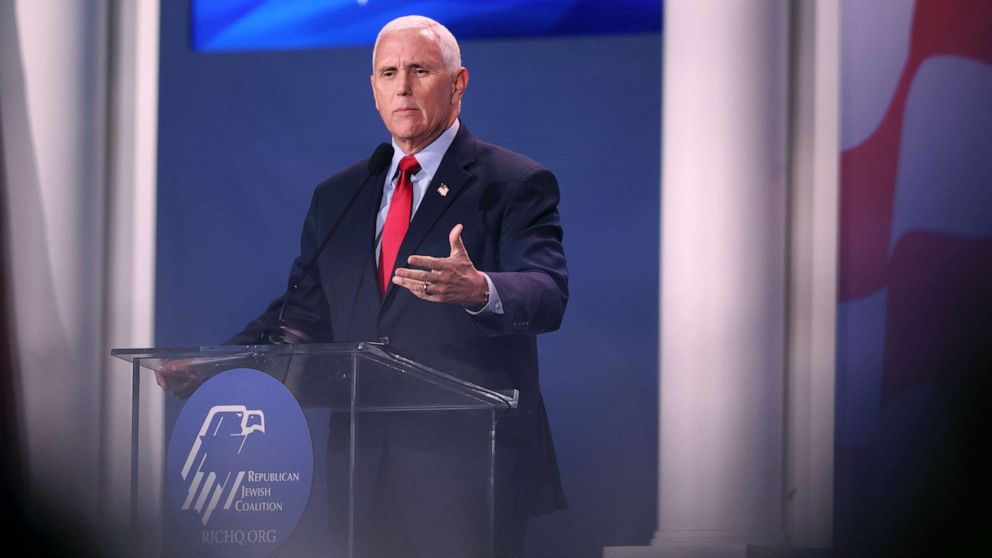 Former Vice President Mike Pence has been subpoenaed by the special counseloverseeing probes into former President Donald Trump, according to multiple sources familiar with the matter.
It's not immediately clear what information the subpoena from special counsel Jack Smith is seeking, but it follows months of negotiations between federal prosecutors and Pence's legal team.
Smith was appointed in November to oversee the investigation into Trump's potential mishandling of classified documents after leaving the presidency and obstructing the government's efforts to retrieve them -- as well as a separate probe into efforts by Trump and his allies to overturn the results of the 2020 election.
The move will be seen as a major escalation of Smith's probe into efforts by Trump and his allies to overturn the election, and suggests that Smith's investigation has entered a more advanced stage.
A spokesperson for Pence did not respond to a request for comment by ABC News. The special counsel's office also declined to comment.
A spokesperson for Trump also did not immediately respond."
Mike Pence subpoenaed by special counsel overseeing Trump probes: Sources - ABC News