Putin wants 'Korean scenario' for Ukraine, says intelligence chief
"Ukrainian general says Moscow unable to 'swallow' country but faces guerrilla warfare if it tries to divide it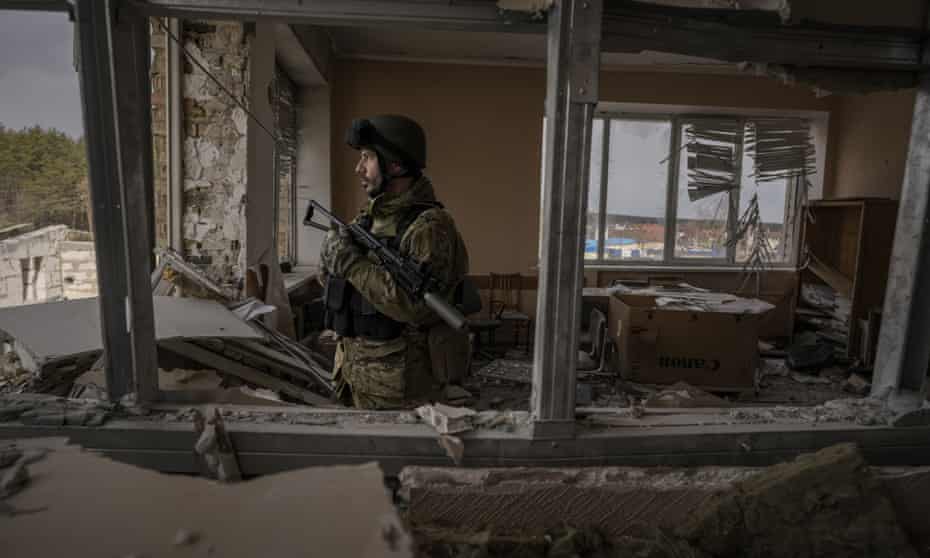 Vladimir Putin is seeking to split Ukraine into two, emulating the postwar division between North and South Korea, the invaded country's military intelligence chief has said.
In comments that raise the prospect of a long and bitter frozen conflict, Gen Kyrylo Budanov, who foretold of Russia's invasion as far back as November, warned of bloody guerrilla warfare.
The prediction came as Leonid Pasechnik, the leader of the self-proclaimed Luhansk People's Republic in eastern Ukraine, said: "I think that in the near future a referendum will be held on the territory of the republic, during which the people will … express their opinion on joining the Russian Federation."
Budanov said he believed Putin had rethought his plan for full occupation since failing to swiftly take Ukraine's capital, Kyiv, and overthrow Volodymyr Zelenskiy's government. "It is an attempt to create North and South Korea in Ukraine," he said of the new Kremlin strategy.
Officials in Kyiv said they expected troops attacking the capital and the embattled city of Kharkiv to move east within two weeks...
Putin wants 'Korean scenario' for Ukraine, says intelligence chief | Ukraine | The Guardian