Jen Psaki likens Fox News reporters to Russian and Chinese propagandists
"White House press secretary gives interview to CNN
Says job is to make sure public gets 'accurate information'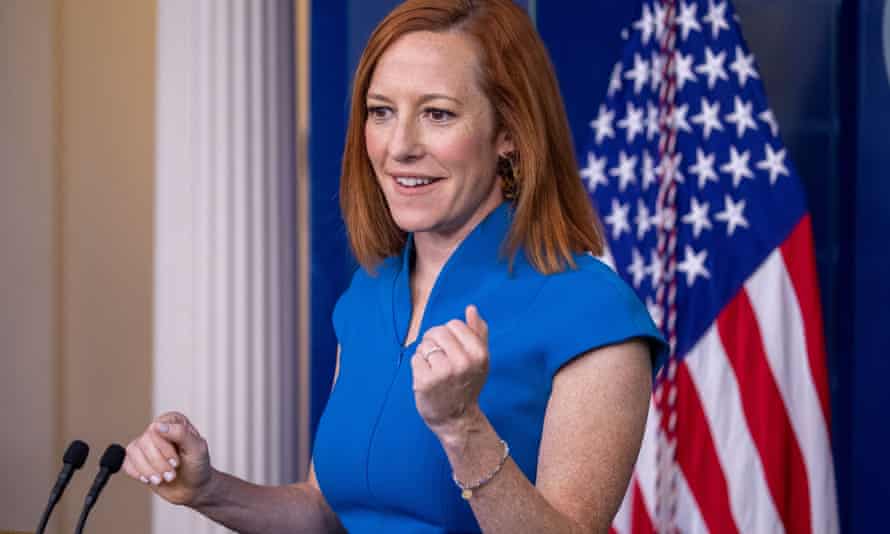 Joe Biden's White House press secretary, Jen Psaki, has likened reporters from Fox News and other rightwing outlets to "representatives of the Russian and Chinese media asking questions directed by their government … propaganda pushers" to be treated with extreme caution.
Psaki was speaking to CNN's Reliable Sources in an interview broadcast on Sunday. Her relations with the media have been smoother – and her briefings more frequent – than any predecessor in the Trump administration. But clashes with reporters including Peter Doocy of Fox News have made headlines.
Last week, one such interaction involved questions about Anthony Fauci, Biden's chief medical adviser. Republicans and rightwing reporters have seized on the publication of emails sent by Fauci at the outset of the coronavirus pandemic."
Jen Psaki likens Fox News reporters to Russian and Chinese propagandists | Biden administration | The Guardian