Russian troops have largely withdrawn from nuclear site, says head of agency in charge of exclusion zone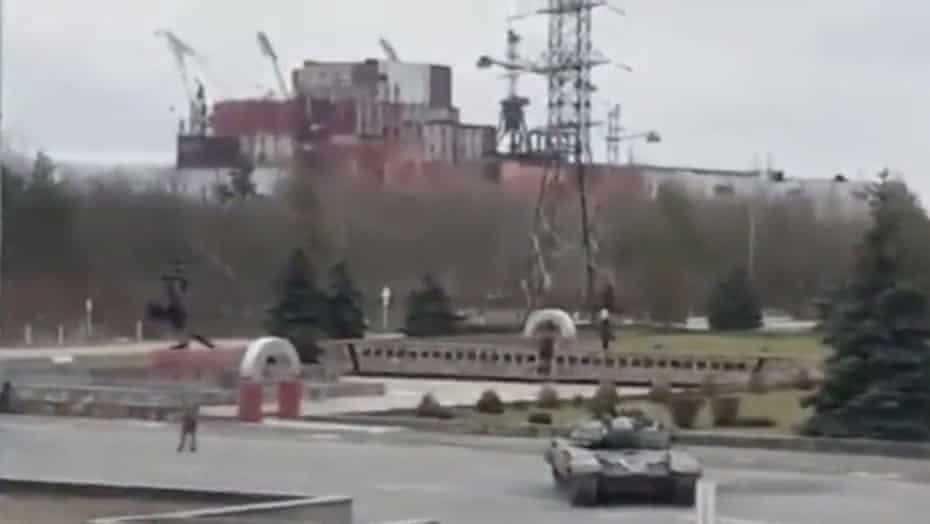 "Russian troops have largely withdrawn from the decommissioned Chernobyl nuclear power station but have taken an unspecified number of Ukrainian service personnel with them, officials have said.
Yevhen Kramarenko, the head of the agency in charge of the heavily contaminated exclusion zone around the site of the world's worst nuclear accident, said Russian soldiers had left the plant early on Friday but some remained in the area.
The Ukrainian state power company Energoatom said the pullout came after soldiers received "significant doses" of radiation from digging trenches in the forest in the exclusion zone, a claim the UN's nuclear watchdog has said it is investigating.
Energoatom said the troops had "panicked at the first sign of illness", which "showed up very quickly". Chernobyl's No 4 reactor exploded on 26 April 1986, killing hundreds and spreading radioactive contamination west across Europe.
The International Atomic Energy Agency (IAEA) said Kyiv had informed it that Russia had transferred control of the site back to the Ukrainians charged with overseeing the safe storage of spent fuel rods and maintaining the concrete-encased ruins of the reactor.
But the UN agency said it could not independently confirm the claim that the Russian soldiers, whose capture of the plant on 24 February, the first day of the invasion, raised fears of increased radiological risks, had been exposed to radiation.
Energoatom did not say how many soldiers were involved and gave no details of how they had been affected. The Ukrainian deputy prime minister, Iryna Vereshchuk, also said Russian troops were exposed to radiation after digging tenches in the forest.
Some Ukrainian reports have suggested the soldiers were taken to a special medical facility in nearby Belarus after driving tanks through the exclusion zone, kicking up radioactive dust. The Kremlin has not commented on the claims.
Citing plant workers, Energoatom said in a statement on Friday that the "Russian occupiers, as they ran away from the Chernobyl nuclear power plant, took members of the national guard, whom they had held hostage since 24 February, with them".
The Ukrainian government had repeatedly expressed safety concerns about Chernobyl and demanded the immediate withdrawal of the Russian troops, whose presence prevented the normal rotation of personnel for some weeks.
Russian forces also retreated from the nearby town of Slavutych, where Chernobyl worked lived, Energoatom said, and the IAEA said it was preparing to send its first "assistance and support mission" to Chernobyl within the next few days.
Rafael Grossi, the head of the UN atomic watchdog, was due to hold talks with senior Russian officials in Kaliningrad on Friday after visiting a nuclear power plant in southern Ukraine on Wednesday on his first trip to the country since the invasion.
Grossi, who has repeatedly warned of the dangers of the conflict – Ukraine has 15 reactors at four active nuclear power plants, as well as stores of nuclear waste at Chernobyl and elsewhere – was expected hold a press conference at the IAEA's headquarters in Vienna later on Friday."