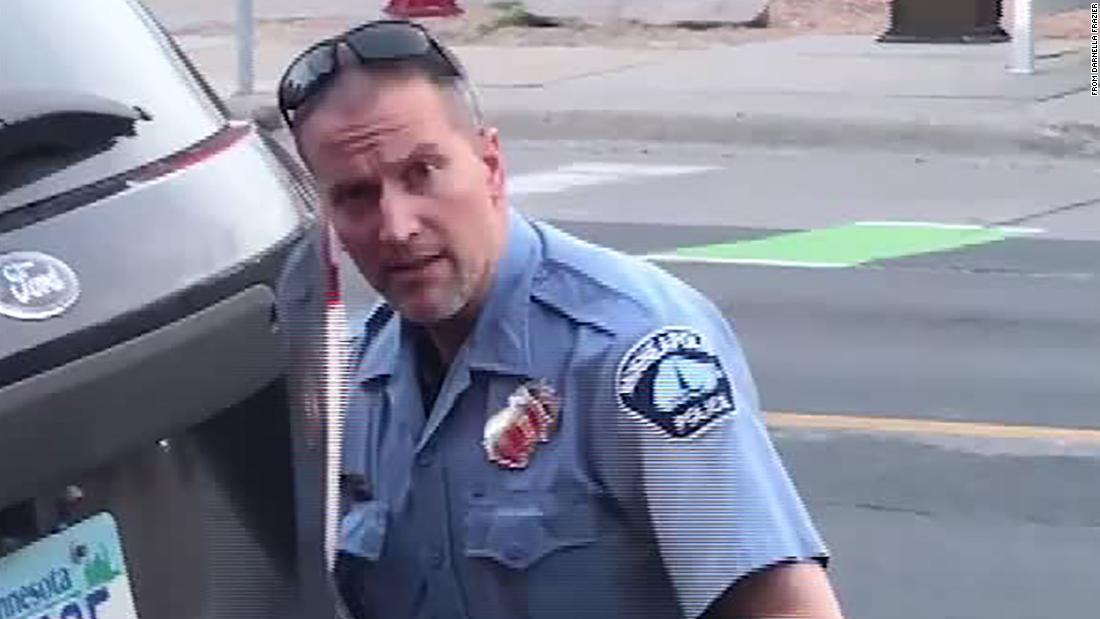 Analysis by John Blake, CNN
Updated 4:03 AM ET, Sat April 24, 2021
"(CNN)Images and soundbites from the Derek Chauvin trial will linger in people's memories for years. But there is one heart-wrenching image that stands above the rest.
It was the look of indifference in Chauvin's eyes on May 25, 2020, as he casually drained the life out of George Floyd. That was as chilling as his knee on Floyd's neck. And what it represents could pose the biggest challenge to broader police reforms ahead.
That look was freeze-framed in what the prosecution dryly called "Exhibit 17." It shows Chauvin, the White Minneapolis police officer who was found guilty on all three counts in Floyd's death, glancing at a crowd of onlookers while bearing down on an unconscious Floyd, who is handcuffed and pinned face-first to the pavement.
The look on Chauvin's face is one of bored disinterest. His sunglasses are perched on his head and his hands rest in his pocket. He doesn't seem to notice Floyd at all. The only flicker of emotion on his face is his annoyance at the crowd that has gathered to plead for Floyd's life.
That will go down as one of the defining images of our era because it tells a story about racism that many people don't want to hear.
But the look of disinterest in Chauvin's eyes is a reminder that indifference -- not just hate -- is a critical part of how racism works.