"Outrage among Native Americans after ex-senator tells rightwing students' conference that colonists 'birthed nation from nothing'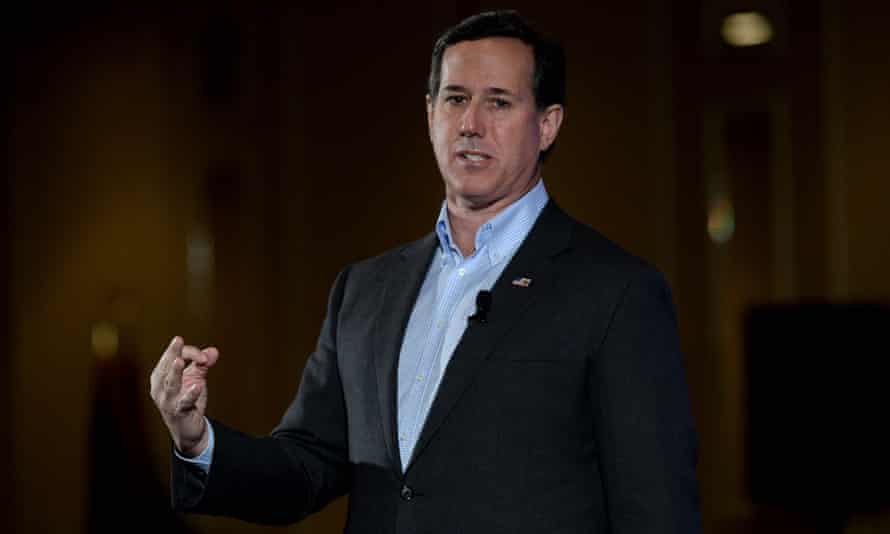 The former US senator and CNN political commentator Rick Santorum has sparked outrage among Native Americans, and prompted calls for his dismissal, by telling a rightwing students' conference that European colonists who came to America "birthed a nation from nothing".
"There was nothing here. I mean, yes we have Native Americans but candidly there isn't much Native American culture in American culture," Santorum told the ultra-conservative Young America's Foundation's summit, entitled standing up for faith and freedom, and shared by the group to YouTube.
"We came here and created a blank slate, we birthed a nation from nothing," he said.
Santorum's comments, effectively dismissing the millennia-long presence of Native Americans and the genocide inflicted on them as the Christian settlers transformed and expanded their colonies into the United States of America, angered many within the Native American community, and beyond.
"The erasure of Native people and histories, which existed before and survived in spite of a white supremacist empire, is a foundational sin of a make-believe nation," the activist Nick Estes, a citizen of the Lower Brule Sioux tribe and host of the Red Nation podcast, said on Twitter."