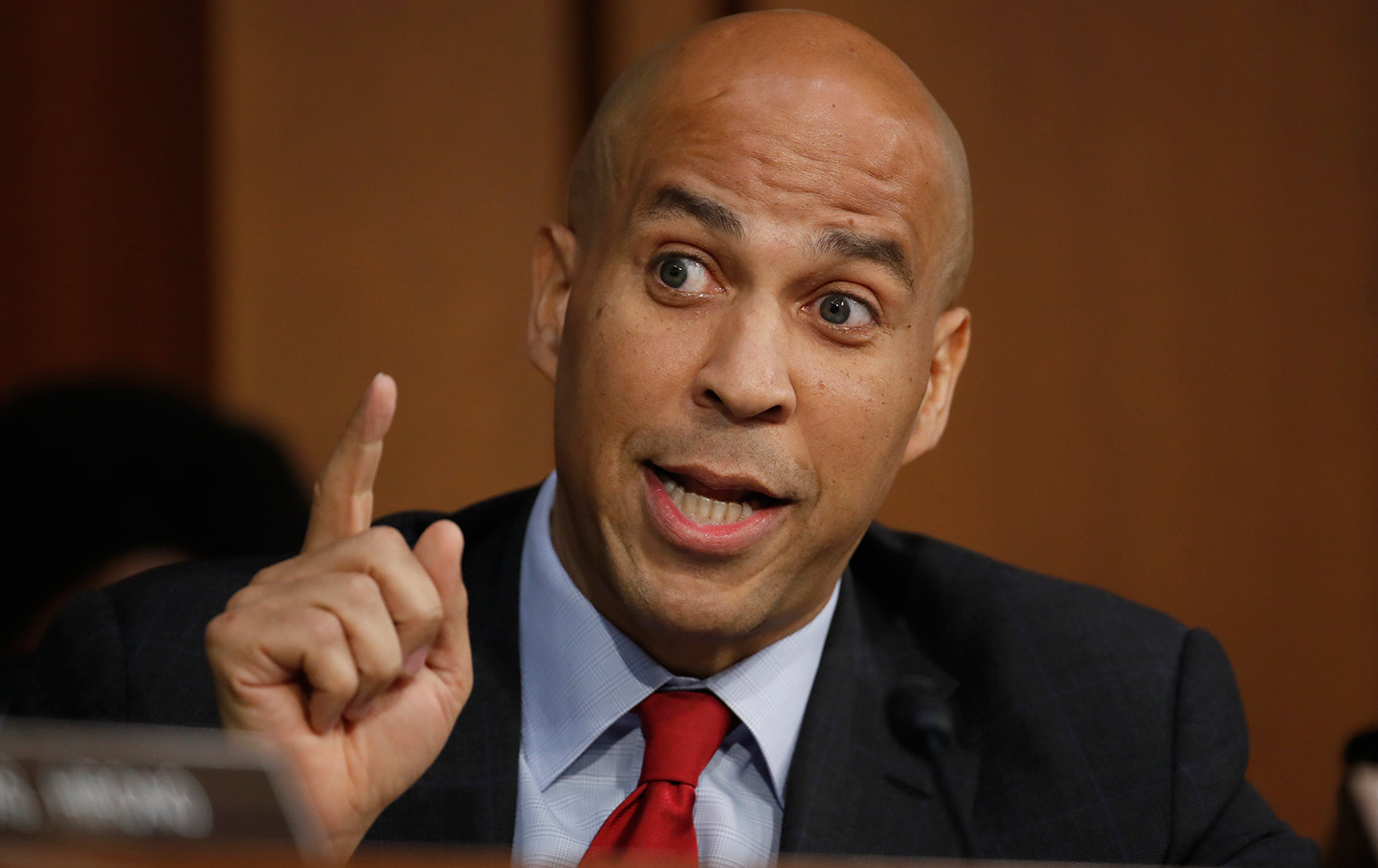 "ew Jersey Senator Cory Booker raised a fundamental concern with regard to Senate oversight of the Trump administration and its nominees Wednesday evening and Thursday, when he upended attempts to keep secret the records of Supreme Court nominee Brett Kavanaugh's ruminations on racial discrimination. The Senate Judiciary Committee exchange that Booker provoked over the corrosive effects of official secrecy was consequential, not just in the hearing on Donald Trump's high-court pick but in the history of a Senate where, too frequently, casual affronts to transparency have undermined the full functioning of the system of checks and balances.
The Senate is called on by the Constitution to provide "advice and consent" regarding presidential nominations of "judges of the Supreme Court." This is an explicit charge that outlines a clear duty. Yet hundreds of thousands of pages of relevant records of Kavanaugh's service to former President George W. Bush and former Vice President Dick Cheney have been withheld by the Trump White House under a bogus claim of executive privilege. Worse yet, the Republican majority on the Judiciary Committee has endeavored to keep troubling information that has been shared with the committee from being openly discussed as part of the confirmation process.
The absurd assertion that vital information may be taken out of circulation simply by stamping documents "Committee Confidential" is an affront to the values of openness and transparency that are essential to the work of the Judiciary Committee and the Senate. In an effort to constrain the inquiry into an exceptionally controversial nominee, the committee majority appears to have been using the "Committee Confidential" designation (which allows senators to review a document while preventing discussion of the document in a public hearing) to limit the ability of responsible senators to conduct an honest and complete examination of the Kavanaugh nomination..."
Cory Booker Rips Open the Web of Secrecy Republicans Have Woven Around Brett Kavanaugh | The Nation