Laura Murphy, an ACLU veteran, is wielding a new tool for reform. Are companies ready to listen?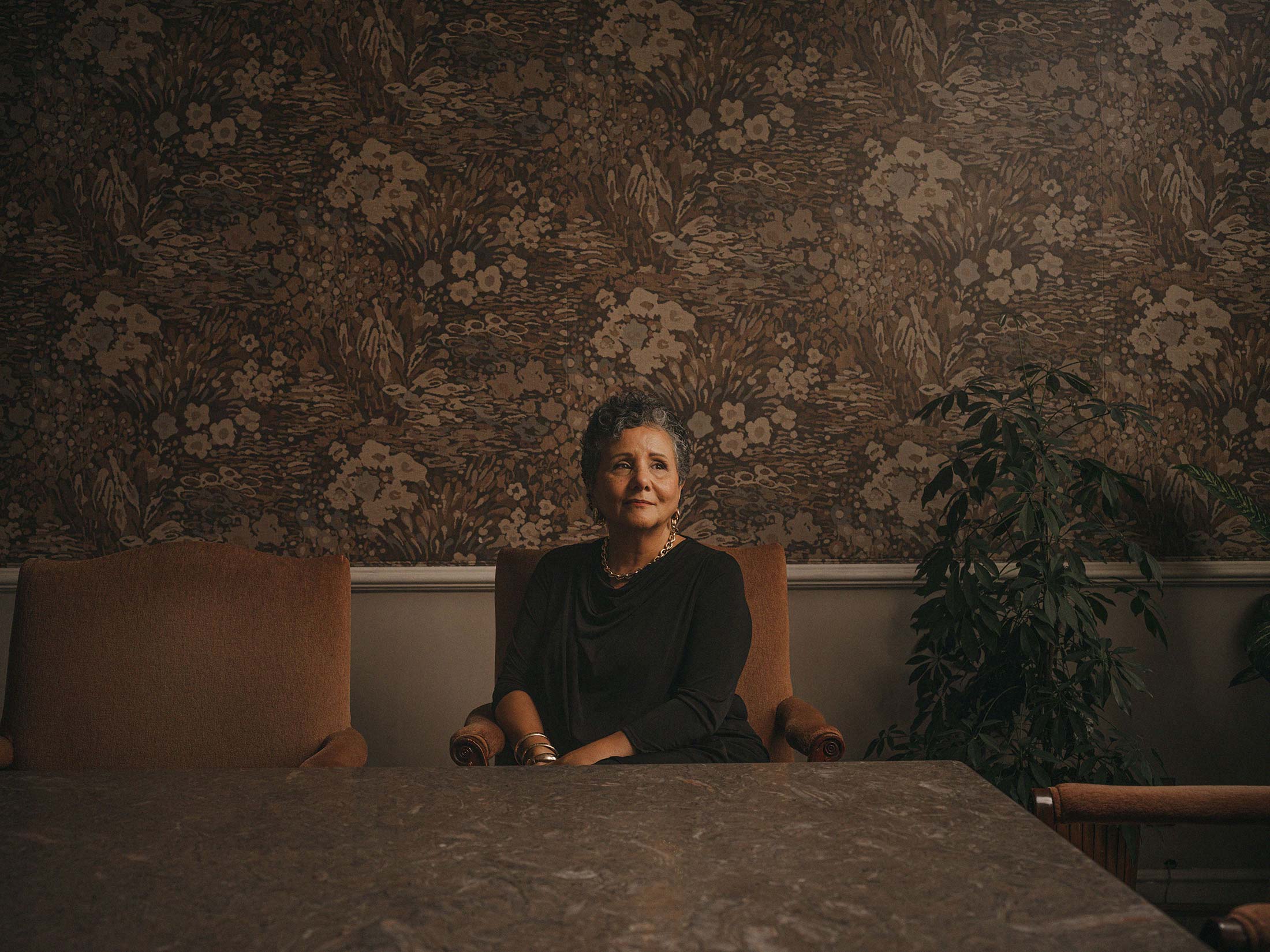 When she ran the Washington, D.C., office of the American Civil Liberties Union, Laura Murphy maintained relationships with people on all sides of polarizing issues. "You go into these diverse offices, and Laura was greeted like a friend, a colleague, and partner, whether it was Maxine Waters or Rand Paul or Mitch McConnell," says Anthony Romero, executive director of the ACLU. "That's her secret power."
Murphy spent most of her career navigating politics and policy, but recently she's taken her talent to the corporate world, moderating conflicts between companies and advocates who criticize their impact on racial and social justice. She's emerged as a pioneer of the corporate civil rights audit, a new tool for getting companies to confront their role in perpetuating racial disparities.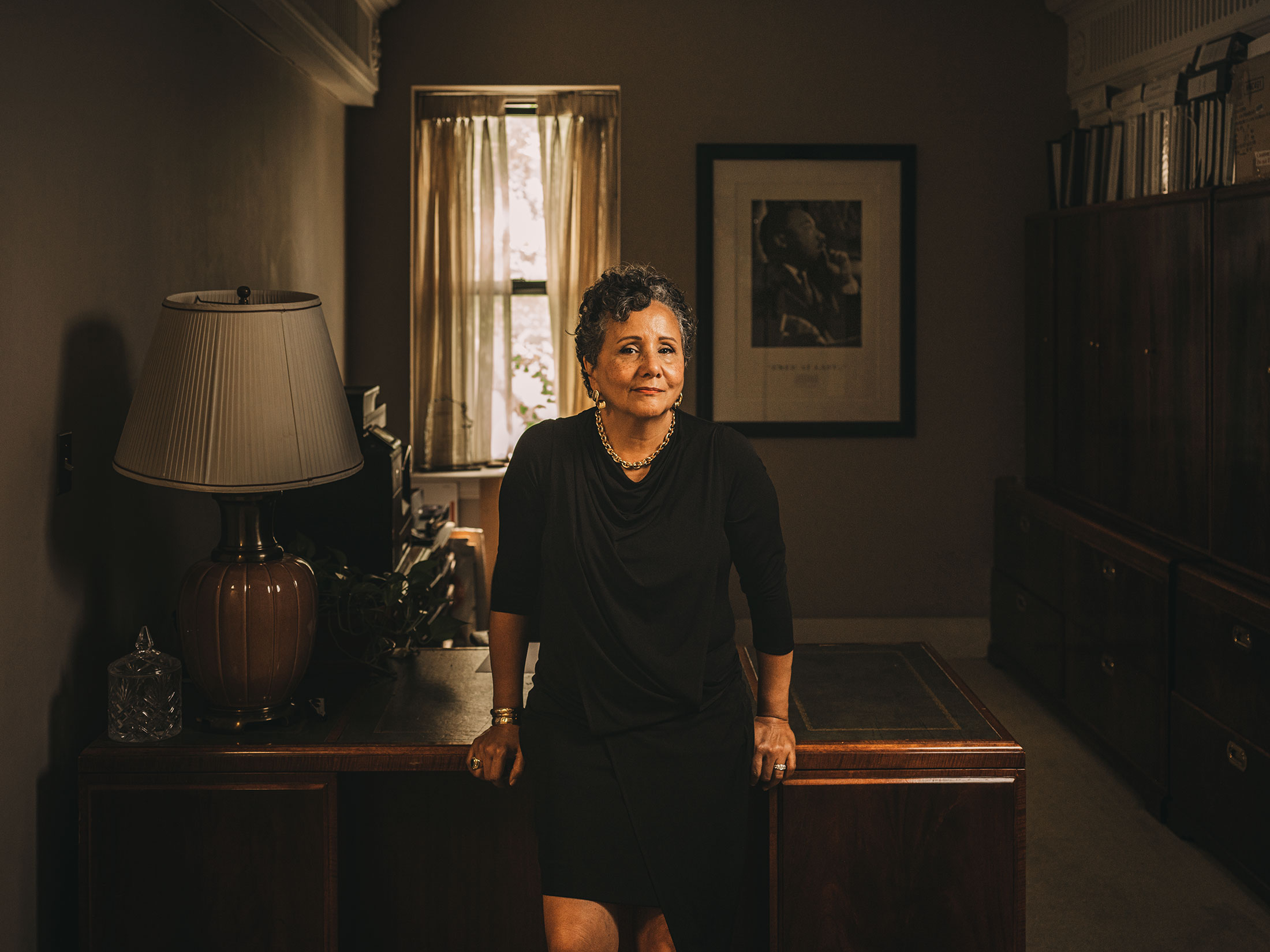 The idea behind the audits is simple: A company asks an expert to investigate the impact of its products, hiring practices, or policies on vulnerable populations, then it releases the results publicly. "This is a time for serious engagement with the most important problems," says Murphy in an interview in her office at the National Council of Negro Women. "Once you've agreed to address stakeholder concerns, and the auditors prioritize them for you, there isn't a lot of wiggle room. You have to do it."
Murphy's highest-profile client to date, Facebook Inc., is testing that thesis. She spent two years auditing Facebook, and the company and its harshest critics both lauded her work. But in June, almost a year after her report, the civil rights group Color of Change launched a digital petition saying Facebook "still refuses to adopt the vast majority of recommendations" and demanding that it follow through. Facebook's critics can do little to force the issue.
While some may look at this and conclude that racial audits are meaningless, activists are seeking to expand them. Over the last three months, both Alphabet Inc.'s Google and Amazon.com Inc. have faced new calls to conduct racial equity audits. The Service Employees International Union and the SOC Investment Group, which works with pension funds sponsored by unions on worker-friendly reforms, have backed shareholder proposals to audit at least eight financial institutions. Murphy is working on a white paper for the Ford Foundation about how to conduct successful civil rights audits, which she expects to publish later this year.
JPMorgan Chase & Co. Chief Executive Officer Jamie Dimon, an SOC target, said during a congressional hearing in May that audits amounted to "bureaucracy and BS." Other banks said audits were unnecessary, since they already donate money to organizations focused on vulnerable communities and make their antidiscrimination policies public, according to Tejal Patel, SOC's corporate governance director.
A key to Murphy's work is the credibility that comes from a lifetime of civil rights work. A Baltimore native, she was born into a family of activists. Her father, William, was a judge who founded a law firm that worked on high-profile racial equity cases, and her mother, Madeline, was a prominent city activist and political candidate. Murphy jumped right into the family business, starting her career working for former Democratic Representatives Parren Mitchell and Shirley Chisholm, the first Black woman elected to Congress, before moving to the ACLU.
Murphy's work on corporate audits began in 2016. Vanita Gupta, a personal friend who is now associate U.S. attorney general, told her that the short-term rental platform Airbnb Inc. was seeking a consultant on racial equity issues following a Harvard study that found hosts were less likely to accept guests with Black-sounding names. She agreed to work with the company.
Activists wanted Airbnb to stop showing photos of people requesting rooms, eliminating an opportunity for discrimination. Murphy presented their argument without endorsing it. Airbnb declined to remove guest photos at first but eventually did so. "I don't think the civil rights groups got everything that they asked for initially, but I think that they got a lot over time," Murphy says.
Two years later, Facebook brought in Murphy to focus on issues relating to its content moderation. From the start, there were signs of resistance. At first, Murphy worked with Facebook's Washington office instead of its top leadership, effectively signaling to other offices that they didn't have to prioritize her work. Facebook also didn't immediately commit to making the results public, arguably threatening to defeat the whole purpose.
The company eventually put its chief operating officer, Sheryl Sandberg, in charge, which improved Murphy's access. It also promised to release the audit results publicly—a decision Facebook didn't announce until news broke that it had hired a public-relations firm that urged reporters to look at connections between Color of Change and the billionaire financier George Soros.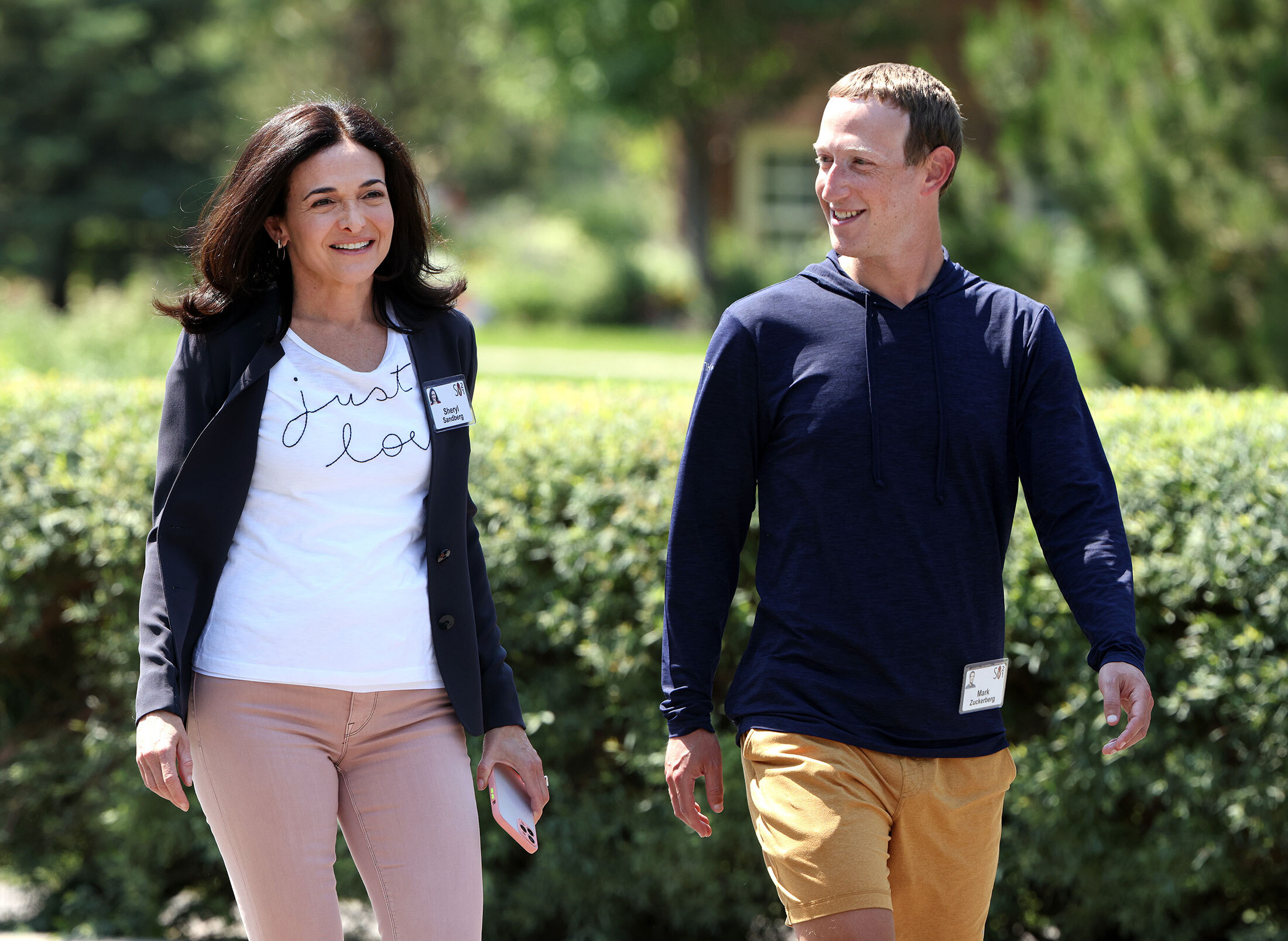 During the audit process, Murphy moderated the conflict between Facebook and its critics. In late 2019, as advocates grew increasingly panicked about disinformation related to the upcoming census, CEO Mark Zuckerberg gave an address stressing the importance of free speech, an emphasis that carried an implicit rejection of putting a priority on combating misinformation. News leaked just before the speech that Zuckerberg had conferred with prominent conservatives about the issue in private, angering civil rights groups who hadn't gotten their own face-to-face.
Murphy prevailed on Facebook's executives to sit down with the groups. On Nov. 4, 2019, Zuckerberg played host to a few leaders at Facebook's main office, then had dinner with an expanded group at his home in Palo Alto. Beforehand, Murphy coached each side on how to get the most out of the encounter. She warned Zuckerberg's aides to take the civil rights leaders seriously, reminding them that they represented millions of Facebook users. She counseled the dinner guests—some of them longtime personal friends—to identify specific targets rather than turn the evening into an unstrategic airing of grievances.
At Facebook's offices, activists pressed the company on posts suggesting that the census would share respondents' data with immigration enforcement officials. Zuckerberg pushed back, according to two people familiar with the matter, floating a hypothetical scenario of an immigrant who expressed fears about exposing her citizenship status by participating in the census. Should she really be silenced? The advocates called the argument a red herring. The next month Facebook addressed their concerns by banning posts asserting that census participation could have law enforcement consequences.
Advocates praised the company—and Murphy—for the shift. Critics were less successful in changing Facebook's hands-off stance on misleading speech from public officials. Throughout 2020, President Donald Trump used social media to question the legitimacy of mail-in balloting, laying the foundation for his rejection of the election results. Advocates argued he was violating Facebook's policy against misrepresentations about the "methods for voting or voter registration." Facebook disagreed.
Murphy released her audit in July 2020, calling out the company for enabling Trump's behavior. In January, Facebook did suspend Trump from its platform after the Capitol riot. It also hired Roy Austin, a former U.S. Department of Justice official under President Barack Obama, to set up a team to oversee its civil rights policy. It now has eight members.
Murphy's work made a big difference, according to Sandberg. "There were a bunch of things that Laura really believed [in] that we were able to do and able to do quickly," she says. "There were some things that we were able to do more slowly. There were some things that didn't work, but we were fine with her having a full and honest voice."
Some civil rights groups say the company's punishment of Trump is insufficient, arguing he should be permanently banned, and accuse it of taking a dangerously narrow approach to White nationalist and racist content. But even if an audit can't force its recommendations, it can make change more likely over time, according to Jessica González, co-CEO of the media reform group Free Press. "The value of the audit is a memorialization of what the challenges were at the moment," she says. "That's helpful as we figure out, What are the types of things we want to pressure Facebook on? What are the types of things we want to remedy through legislation?"