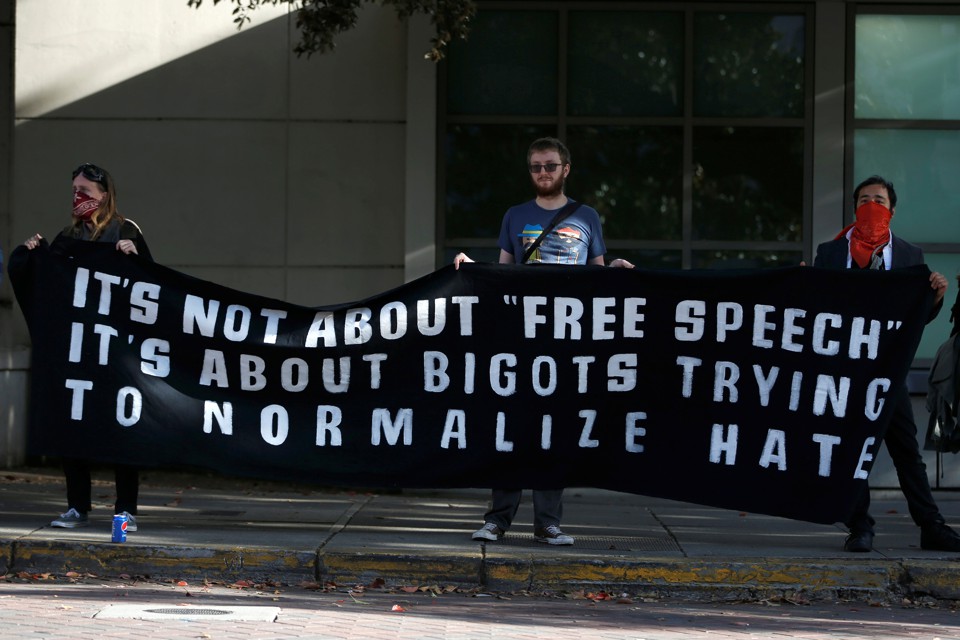 "But although social restraints on speech raise many of the same concerns as government censorship, they differ in important ways.
First, much of the social pressure that critics complain about is itself speech. When activists denounce Yiannopoulos as a racist or Murray as a white nationalist, they are exercising their own right to free expression. Likewise when students hold protests or marches, launch social media campaigns, circulate petitions, boycott lectures, demand the resignation of professors and administrators, or object to the invitation of controversial speakers. Even heckling, though rude and annoying, is a form of expression.
More crucially, the existence of such social pushback helps protects Americans from the even more frightening prospect of official censorship. Here's why. Speech is a powerful weapon that can cause grave harms, and the First Amendment does not entirely prohibit the government from suppressing speech to prevent those harms. But one of the central tenets of modern First Amendment law is that the government cannot suppress speech if those harms can be thwarted by alternative means. And the alternative that judges and scholars invoke most frequently is the mechanism of counter-speech.
As Justice Louis D. Brandeis wrote in his celebrated 1927 opinion in Whitney v. California, "If there be time to expose through discussion the falsehood and fallacies, to avert the evil by the processes of education, the remedy to be applied is more speech, not enforced silence."
What Critics of Campus Protest Get Wrong About Free Speech - The Atlantic