"Several high-profile journalists were suspended on Twitter Thursday, without explanation from CEO Elon Musk or the company, in an apparent effort by Musk to crack down on users who have been critical of his recent activities.
Among the accounts suspended include those of Washington Post technology reporter Drew Harwell, CNN's Donie O'Sullivan, The New York Times' Ryan Mac, Mashable writer Matt Binder and Micah Lee of The Intercept.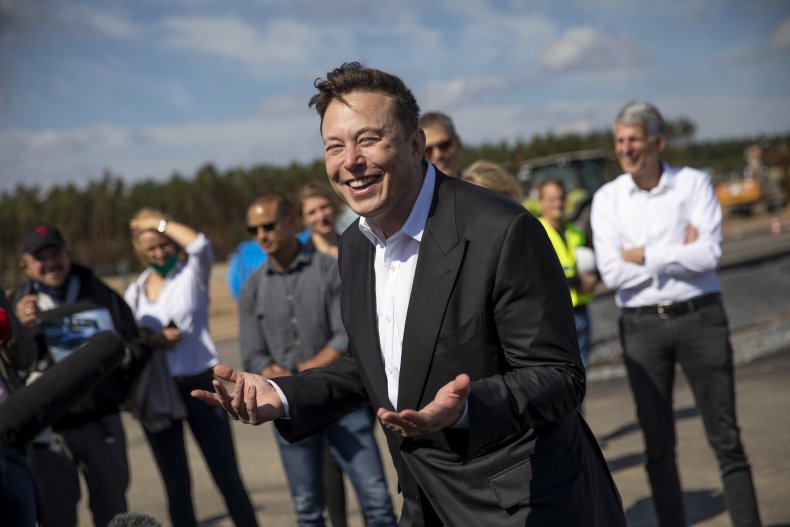 Binder told Newsweek in an email Thursday night that he was banned "immediately after sharing a screenshot from O'Sullivan moments after he was suspended." The post in question regarded a Los Angeles Police Department statement on Musk suspending the ElonJet creator, Jack Sweeney.
"I did not share any location data, as per Twitter's new terms," Binder added in his statement. "Nor did I share any links to ElonJet or other location tracking accounts. I have been highly critical of Musk but never broke any of Twitter's listed policies."
Musk had claimed on Wednesday that a car transporting his son was "followed by a crazy stalker," and blamed the incident on Sweeney for doxxing his location, which is against Twitter's content policy.
According to a report from NBC News, Los Angeles police said in a statement that they were "aware" of the tweet made by Musk about the incident, but added that "no crime reports have been filed yet."
On Thursday, Musk responded to a tweet about the suspended journalists, saying that the "same doxxing rules apply to 'journalists' as to everyone else."
Binder said his account has been permanently set to "read-only" mode, meaning he "can see the feed of people I follow, but I cannot tweet, like, retweet nor can I see @mentions, replies or DMs to me."
Lee also told Newsweek that he had not received any explanation regarding his suspension.
"Although I'm sure it's because I tweeted about Twitter banning the account of its competitor, Mastodon," he added, sharing a link to the tweet.
According to NBC correspondent Ben Collins, other users were suspended Thursday shortly after posting critically of Musk, such as political commentator Keith Olbermann, who had encouraged users to repost the content that got reporters like Harwell banned.
Executive editor of The Washington Post, Sally Buzbee, said in a statement sent to Newsweek that Harwell's suspension "directly undermines Elon Musk's claim that he intends to run Twitter as a platform dedicated to free speech."
"Harwell was banished from Twitter without warning, process or explanation, following the publication of his accurate reporting about Musk," read the statement. "Our journalist should be reinstated immediately."
Musk tweeted Thursday that "Accounts engaged in doxxing receive a temporary 7 day suspension."
Sweeney, the 20-year-old creator behind the ElonJet account, previously told Newsweek that he had been using publicly available aerospace telemetry on the Automatic Dependent Surveillance-Broadcast (ADS-B) website to regularly publish the location of Musk's private jet. The last update Sweeney posted was about Musk flying to Los Angeles on Monday.
Musk had tweeted roughly a month before suspending Sweeney that his "commitment to free speech extends even to not banning the account following my plane, even though that is a direct personal safety risk."
On Thursday, Musk posted a poll for his followers to choose when to "unsuspend accounts who doxxed my exact location in real-time," mimicking the poll he posted prior to reinstating former President Donald Trump last month.
Over 500,000 users responded to the billionaire's prompt within the hour, and 43 percent agreed that the accounts in question should be reinstated immediately.
Musk quickly apologized after his poll closed, saying he had included "too many options," and reposted the prompt with only two choices: if accounts should be unsuspended "now" or in seven days, like he had previously stated.
Newsweek has reached out to Twitter for comment.
Update 12/15/22, 11:45 p.m. ET: This story has been updated with additional information and background."