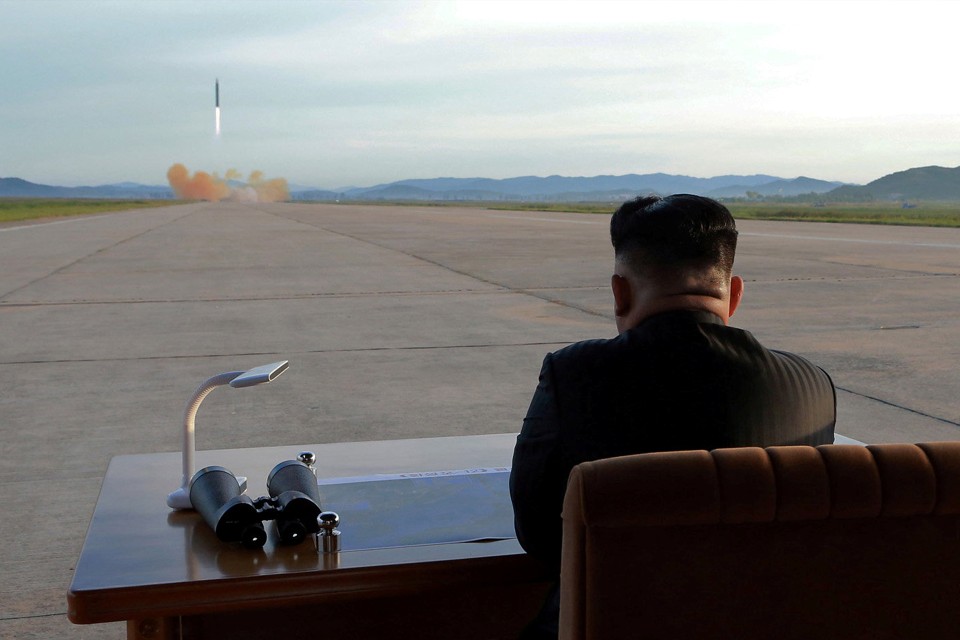 "In the last two weeks, tensions with North Korea are approaching an important limit. Pyongyang's threat to conduct an atmospheric thermonuclear test is perhaps the most provocative action the regime could take, short of mobilizing for an attack. It is too grave to be ignored. To prevent the launch, the Trump administration must evolve beyond the failed policy of its first nine months, issue a credible deterrent response to a North Korean threat, and propose a tenable deal to reduce tensions.
In New York, President Trump told the United Nations that "if it is forced to defend itself or its allies, we will have no choice but to totally destroy North Korea." On Thursday, he released a new executive order allowing sanctions against any foreign bank transacting with North Korea, not only in areas previously prohibited by the UN.
In response to Trump's remarks, Kim Jong Un delivered a personal response, a highly unusual step for the North Korean leader. In a collected, methodical statement Kim called Trump's behavior "mentally deranged," his threat to obliterate a sovereign country "unethical." The speech, Kim says, "convinced me, rather than frightening or stopping me, that the path I chose is correct." Following this statement, North Korean Foreign Minister Ri Yong-ho suggested that one option could be "the most powerful detonation of an H-bomb in the Pacific." The statement apparently validates the fear that North Korea could fit a thermonuclear warhead to a ballistic missile, fly it over Japan, and detonate its payload over the Pacific as a final demonstration of their ability to deliver a warhead. "
The Meaning of Kim Jong Un's Rebuttal to Trump - The Atlantic