Trump misquotes London Mayor Khan and once again makes a fool of himself.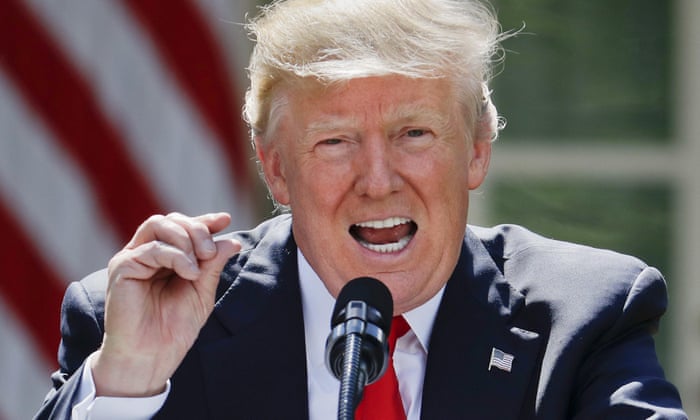 "Donald Trump has criticised the mayor of London, hours after seven people were killed and 48 injured in a terror attack in the centre of the city.
"At least 7 dead and 48 wounded in terror attack," the president wrote on his personal Twitter account, "and Mayor of London says there is 'no reason to be alarmed!'"
In response, a spokesman for Sadiq Khan said the mayor had "more important things to do than respond to Donald Trump's ill-informed tweet that deliberately takes out of context his remarks".
Khan commented on the attacks in a statement overnight and in a television interview earlier on Sunday. In the interview, he said there was "no reason to be alarmed" by an increased and armed police presence in the city that day.
In his statement on Saturday night, issued as the London Bridge attack unfolded, Khan said: "Metropolitan police are responding to the horrific terrorist attack at London Bridge and Borough Market." He added: "My thoughts are with everyone affected, and I'd like to thank the brave men and women of our emergency services who were first on the scene and will be working throughout the night.
"This was a deliberate and cowardly attack on innocent Londoners and visitors to our city enjoying their Saturday night," he said. "I condemn it in the strongest possible terms. There is no justification whatsoever for such barbaric acts."
Donald Trump berates London mayor over response to terror attacks | UK news | The Guardian