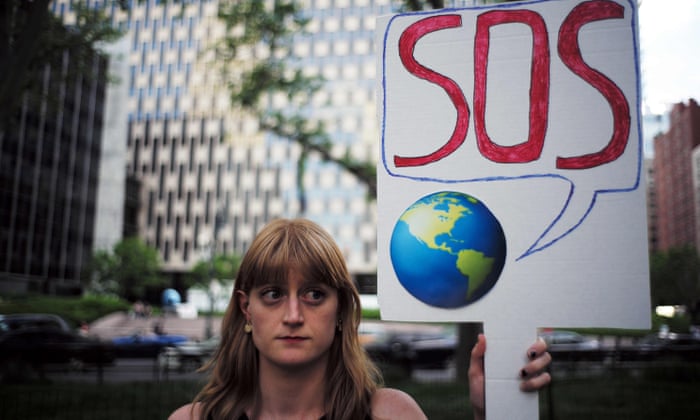 "Senior Trump administration officials on Sunday signalled a further softening of America's resolve to leave the Paris climate accord, amid signs that the issue will be discussed at the United Nations general assembly in New York this week.
Secretary of state Rex Tillerson and national security adviser HR McMaster both indicated that the US is open to negotiations on staying in the landmark international agreement to limit mankind's role in global warming.
Donald Trump announced the withdrawal from the deal in June, leaving the US with only Syria and Nicaragua for company outside the global agreement. A US withdrawal from a deal made under the Obama administration was a Trump campaign pledge. The rules of the pact do not, however, allow the US to physically pull out until 2020."
Top Trump officials signal US could stay in Paris climate agreement | Environment | The Guardian