A collection of opinionated commentaries on culture, politics and religion compiled predominantly from an American viewpoint but tempered by a global vision. My Armwood Opinion Youtube Channel @ YouTube I have a Jazz Blog @ Jazz and a Technology Blog @ Technology. I have a Human Rights Blog @ Law
Saturday, October 19, 2019
"In the summer of 1950, outraged by Joseph McCarthy's anti-Communist inquisition, Margaret Chase Smith, a Republican senator from Maine, stood to warn her party that its own behavior was threatening the integrity of the American republic. "I don't want to see the Republican Party ride to political victory on the four horsemen of calumny — fear, ignorance, bigotry and smear," she said. "I doubt if the Republican Party could — simply because I don't believe the American people will uphold any political party that puts political exploitation above national interest. Surely, we Republicans aren't that desperate for victory."
Senator Smith surely knew her "Declaration of Conscience" would not carry the day. Her appeal to the better angels of her party was not made in the expectation of an immediate change; sometimes the point is just to get people to look up. In the end, four more years passed before the bulk of the Republican Party looked up and turned on Senator McCarthy — four years of public show trials and thought policing that pushed the country so hard to the right that the effects lasted decades. The problem with politicians who abuse power isn't that they don't get results. It's that the results come at a high cost to the Republic — and to the reputations of those who lack the courage or wisdom to resist.
The Republican Party is again confronting a crisis of conscience, one that has been gathering force ever since Donald Trump captured the party's nomination in 2016. Afraid of his political influence, and delighted with his largely conservative agenda, party leaders have compromised again and again, swallowing their criticisms and tacitly if not openly endorsing presidential behavior they would have excoriated in a Democrat. Compromise by compromise, Donald Trump has hammered away at what Republicans once saw as foundational virtues: decency, honesty, responsibility. He has asked them to substitute loyalty to him for their patriotism itself.
Mr. Trump privately pressed Ukraine to serve his political interests by investigating a political rival, former Vice President Joe Biden, as well as by looking into a long-debunked conspiracy theory about Democratic National Committee emails that were stolen by the Russians. Mr. Trump publicly made a similar request of China. His chief of staff, Mick Mulvaney, said publicly on Thursday that the administration threatened to withhold military aid from Ukraine if it did not help "find" the D.N.C. servers.
These attempts to enlist foreign interference in American electoral democracy are an assault not only on our system of government but also on the integrity of the Republican Party. Republicans need to emulate the moral clarity of Margaret Chase Smith and recognize that they have a particular responsibility to condemn the president's behavior and to reject his tactics.
Some have already done so. On Friday, John Kasich, the former Ohio governor, said that Mr. Mulvaney's comments convinced him that the impeachment inquiry should move forward. Representative Justin Amash of Michigan had already called for impeachment, though he felt it necessary to leave the party as a consequence.
There was a time when Republicans like Senator Chuck Grassley of Iowa said that soliciting foreign election assistance would be improper. But most congressional Republicans have taken to avoiding such questions as the evidence against Mr. Trump has piled up. Mr. Trump still feels so well-protected by his party that he has just named his own golf resort as the site for the next Group of 7 summit in 2020, a brazen act of self-dealing.
Yet Republicans will not be able to postpone a reckoning with Trumpism for much longer. The investigation by House Democrats appears likely to result in a vote for impeachment, despite efforts by the White House to obstruct the inquiry. That will force Senate Republicans to choose. Will they commit themselves and their party wholly to Mr. Trump, embracing even his most anti-democratic actions, or will they take the first step toward separating themselves from him and restoring confidence in the rule of law?
Thus far in office, Mr. Trump has acted against the national interest by maintaining his financial interests in his company and using the presidential podium to promote it; obstructed legitimate investigations into his conduct by the special counsel, Robert Mueller, and Congress; attacked the free press; given encouragement to white nationalists; established a de facto religious test for immigrants; undermined foreign alliances and emboldened American rivals; demanded personal loyalty from subordinates sworn to do their duty to the Constitution; and sent his personal attorney, Rudy Giuliani, around the world to conduct what could most charitably be described as shadow foreign policy with Mr. Trump's personal benefit as its lodestar.
How a Band of Surfer Dudes Pulled Off the Biggest Jewel Heist in N.Y. History
Some Republicans have clearly believed that they could control the president by staying close to him and talking him out of his worst ideas. Ask Senator Lindsey Graham of South Carolina — who has spent the last two years prostrating himself before Mr. Trump in the hope of achieving his political goals, including protecting the Kurds — how that worked out. Mr. Graham isn't alone, of course; there is a long list of politicians who have debased themselves to please Mr. Trump, only to be abandoned by him like a sack of rotten fruit in the end. That's the way of all autocrats; they eventually turn on everyone save perhaps their own relatives, because no one can live up to their demands for fealty.
The Constitution's framers envisioned America's political leaders as bound by a devotion to country above all else. That's why all elected officials take an oath to preserve, protect and defend the Constitution against all enemies, foreign and domestic. By protecting Donald Trump at all costs from all consequences, the Republicans risk violating that sacred oath.
Senator Smith's question once again hangs over the Republican Party: Surely they are not so desperate for short-term victory as to tolerate this behavior? We'll soon find out."
Opinion | The Crisis of the Republican Party - The New York Times
Friday, October 18, 2019
"
President Trump's decision to
withdraw 1,000 American troops
from Syria without consulting any aides, experts or allies, and without any warning to America's Kurdish comrades in arms, whom he placed in mortal danger, has provided chilling evidence of the danger posed by his chronic inability to appreciate a president's responsibilities.
Mr. Trump, as he always does, claimed a huge victory — "
an amazing outcome
" that saved "millions and millions of lives." That scores of Kurdish lives have already been lost, that thousands of people have fled their homes, that a swarm of Islamic State followers escaped from internment camps, that the Kurds themselves turned for help to the mass murderer Bashar al-Assad, that America's dwindling credibility in the world was further undermined, meant nothing to the president. "It's not our border," he said on Wednesday.
Mr. Trump's apologists, too, have been quick to marshal a defense — the Middle East is full of horrible dictatorships, conflicts and crimes against humanity, and presidents before had longed to pull America out of what Mr. Trump has called the region's
"endless, senseless wars.
" In northern Syria, the Americans were trapped between two allies, the Kurds who fought with them on the ground and the Turks, whose country is a NATO ally and repository of American tactical nuclear weapons. Something eventually had to give. There was a serious case to be made for pulling out.
But not like this.
The acute shame of the moment was captured in two reports this week. The first was
a video
of a Russian-speaking reporter wandering through a hurriedly abandoned American base in northern Syria, rummaging among the Coca-Cola cans and footballs. The second arrived with
news that two United States Air Force F-15 jets
had destroyed an American munitions bunker in Syria to prevent munitions and other equipment from falling into the hands of other armed groups.
It is not unusual for the United States to demolish its own bases before departing a battlefield. It has done so in Afghanistan and Iraq. But that work is normally done by bulldozers or explosives in a calm, orderly way, not with last-minute airstrikes. And the Americans did not just leave behind munitions — in the heads of all those Kurdish fighters are the
tactics, training and procedure
s
of the American Special Forces personnel they fought alongside.
The betrayal was agonizing.
The Kurds are the world's lost nation
, their lands divided among five Middle Eastern countries that treat them as dangerous interlopers. They thought they had found a protector in the United States — Kurds in Iraq had been America's allies, and those in Syria carried the brunt of the fight against the Islamic State. But then, casually in an Oct. 6 call with President Recep Tayyip Erdogan of Turkey, Mr. Trump abruptly sold them out, while also making an unexpected and unwarranted gift not only to Mr. Erdogan, who regards the Syrian Kurds as mortal enemies, but also to Mr. Assad and his patrons, the Russians and Iranians.
If any more evidence is required, there's that impossibly
puerile follow-up letter
to Mr. Erdogan, with the casual threat to destroy the Turkish economy and the chatty advice — "Don't be a tough guy. Don't be a fool!" — which the Turkish president's office confirmed Mr. Erdogan
promptly dumped in a trash can
.
Senator Mark Warner, Democrat of Virginia, has
proposed legislation
to fast-track visas to the United States for the translators and other Syrian Kurds who served alongside American forces in the fight against the Islamic State. Congress should pass such a bill expediently.
It was heartening, at least, that many Republican lawmakers were sufficiently horrified by Mr. Trump's betrayal of the Kurds to
condemn it
in the House of Representatives, in a resolution that passed 354 to 60. The Senate has been preparing its own legislation, although no vote has been scheduled. Senator Lindsey Graham, who had harshly criticized Mr. Trump for giving a green light to Turkey to invade Syria, backtracked on Thursday,
saying
he would work with the president "to build upon this breakthrough."
It was left to Secretary of State Mike Pompeo and Vice President Mike Pence to do
urgent damage control
in Ankara, Turkey, and, after close to five hours of talks on Thursday, Mr. Pence solemnly announced that Mr. Erdogan had agreed to a five-day cease-fire in his offensive in northern Syria. But Turkey's foreign minister, Mevlut Cavusoglu, immediately said that the deal was not a cease-fire at all, but merely a "pause for our operation." He added, "we got what we wanted." As did Russia and Iran."
Opinion | Turkey's Victory Over Donald Trump - The New York Times
Thursday, October 17, 2019
"The emoluments clause, also called the foreign emoluments clause, is a provision of the U.S. Constitution (Article I, Section 9, Paragraph 8) that generally prohibits federal officeholders from receiving any gift, payment, or other thing of value from a foreign state or its rulers, officers, or representatives. The clause provides that:No Title of Nobility shall be granted by the United States: And no Person holding any Office of Profit or Trust under them, shall, without th
e Consent of the Congress, accept of any present, Emolument, Office, or Title, of any kind whatever, from any King, Prince, or foreign State.
The Constitution also contains a "domestic emoluments clause" (Article II, Section 1, Paragraph 7), which prohibits the president from receiving any "Emolument" from the federal government or the states beyond "a Compensation" for his "Services" as chief executive."
"WASHINGTON — President Trump has decided to host the Group of 7 meeting next June at the Trump National Doral near Miami, Mick Mulvaney, the president's acting chief of staff, said Thursday, a decision that prompted immediate questions about whether it was a conflict of interest for him to choose one of his own properties for a diplomatic event."
Trump Will Host Next G7 Summit at His Doral Resort - The New York Times
Monday, October 14, 2019
"
When Grand Forks, North Dakota,
replaced Columbus Day with Indigenous Peoples' Day in July
, Courtney Davis Souvannasacd brought her son, Benjamin, with her to the city council chambers to watch the vote.
"It's not something you typically bring a 12 year-old kid to," Souvannasacd, an enrolled member of the Turtle Mountain Band of Chippewa Indians, told NBC News. "It's kind of dry."
The council voted in favor of the resolution unanimously, and the Grand Forks Herald said the switch happened "almost anticlimactically." But for Souvannasacd, who was one of the many Native people in the city advocating for the change, it was an emotional day.
Benjamin had been born on Columbus Day 12 years earlier. Replacing Columbus Day with Indigenous Peoples' Day, she said, felt like the start of a long overdue recognition of the indigenous people who lived in the U.S. for thousands of years before Europeans like Columbus sailed across the Atlantic.
"My son was so elated," Souvannasacd said. "I will never forget the feeling."
Around the country, cities and states have slowly been moving to declare the second Monday of October as Indigenous Peoples' Day, meant to honor the people indigenous to the land that is now North America. And advocates for Indigenous Peoples' Day want to make clear that Christopher Columbus wasn't just an "explorer" — he was the beginning of an era of decimation.
"Celebrating Columbus Day continues a dangerous narrative that erases Native American voices and minimizes the federal government's attempt at genocide and forced assimilation," Congresswoman Deb Haaland, D-N.M., one of the first two Native American women elected to Congress last fall, said in a statement to NBC News.
Haaland's home state of New Mexico will be celebrating its inaugural statewide Indigenous Peoples' Day on Monday, as will
Vermont
,
Maine
,
Louisiana,
Michigan
and
Wisconsin
. Columbus Day remains a federal holiday, but over 100 cities, towns and college campuses have made the switch.
"Indigenous Peoples' Day is about acknowledging indigenous peoples' complex history in this country and celebrating the culture, heritage, and strength of native communities everywhere," Haaland said.
Rich Holschuh, one of many people in Vermont who fought to get the day formally recognized, agrees. For Holschuh, who is of mixed Native ancestry, and the other Vermont organizers, formally recognizing Indigenous Peoples' Day is one of many ways to grapple with the country's past and present treatment of Native people
"Civic holidays are occasions for a society to come together, to recognize and observe our common values," Holschuh said. "Columbus is not to be celebrated."
Vermont only recognized the Abenaki people as the primary indigenous group of the state about a decade ago, Holschuh said, adding, "The conventional narrative here is that there have been no indigenous people." The day, then, works to fight back against that dominant narrative, educating the public and working to tell a more accurate history of the state.
But the fight to get Indigenous Peoples Day on the calendar has not come without resistance.
Chief among the opposition to the switch have been certain Italian-American groups. Although Columbus sailed for the Spanish, his Italian heritage is a point of pride for some, and advocates for Columbus Day think Indigenous Peoples' Day takes away a day to celebrate Italian culture.
In Maine, Native activists who have long wanted to make the switch seized on the election of a democratic governor in 2018 to push Indigenous Peoples' Day forward.
"It was a top down leadership issue," Maulian Dana, the tribal ambassador of the Penobscot Nation, told NBC News. Maine's former governor, Paul LePage, a Republican with a contentious relationship with the state's indigenous people, was not going to change the calendar, Dana and others believed. "It was tried before and the bill didn't make it through the committee."
Under Governor Janet Mills, Dana and other Native activists were able to propel legislation to the Governor's desk, who signed the bill in April.
Dana said she's seen a good deal of "ugliness" in Maine and "resistance to change."
"I've been called some horrible things and had some racist threats hurled⁠ — a lot of the things we face are the rippling effects of colonization," she said.
For Dana, the Waterville mayor's resistance shows why recognizing the second Monday in October as Indigenous Peoples' Day shouldn't be thought of as a symbolic move.
"For tribal and indigenous people it's harmful to have the state celebrating a day that celebrates our demise," she said. "The bill sends a great message. Now it's time to walk the walk and show indigenous people that we are all valued."
"We are never asking for anything extra, just asserting our rights."
Trading Columbus Day for Indigenous Peoples' Day: For some, an overdue change
"On Monday in the nation's capital, there is no Columbus Day. The D.C. Council voted to replace it with Indigenous Peoples' Day in a temporary move that it hopes to make permanent. Several other places across the United States have also made the switch in a growing movement to end the celebration of the Italian explorer in favor of honoring Indigenous communities and their resiliency in the face of violence by European explorers like Christopher Columbus.
Baley Champagne is responsible for that change in her home state of Louisiana. The tribal citizen of the United Houma Nation petitioned the governor, John Bel Edwards, to change the day. He did, along with several other states this year.
"It's become a trend," Champagne said. "It's about celebrating people instead of thinking about somebody who actually caused genocide on a population or tried to cause the genocide of an entire population. By bringing Indigenous Peoples' Day, we're bringing awareness that we're not going to allow someone like that to be glorified into a hero, because of the hurt that he caused to Indigenous people of America."
Columbus, Ohio, Is Not Observing Columbus Day This Year
NATIONAL
Columbus, Ohio, Is Not Observing Columbus Day This Year
And so in Houma, La., people from across the state will gather to honor and celebrate Indigenous Peoples' Day for the first time.
She wants it to be "a celebration and to bring acknowledgment to the Native population," Champagne said. "You know, because we have many friends of all different races in this area and Houma is named after the Houma people, the Houma Choctaw. So to bring this, I think it's long overdue. It's a big celebration. And we're just so excited to have this finally."
There's no comprehensive list of places that have switched, but at least 10 states now celebrate some version of Indigenous Peoples' Day on the second Monday in October, like Hawaii's Discoverers' Day or South Dakota's Native Americans' Day. Many college campuses have dumped Columbus Day for Indigenous Peoples' Day as have more than 100 cities, towns and counties across the country.
For Native Americans, Columbus Day has long been hurtful. It conjures the violent history of 500 years of colonial oppression at the hands of European explorers and those who settled here — a history whose ramifications and wounds still run deep today.
Sandusky, Ohio, Makes Election Day A Paid Holiday — By Swapping Out Columbus Day
NATIONAL
Sandusky, Ohio, Makes Election Day A Paid Holiday — By Swapping Out Columbus Day
"Today we understand that while [Columbus] was an explorer and is credited with being one of the first Europeans to arrive in the Americas, we now know a great deal about the history and the way that he and his people behaved when they came to this continent," said Shannon Speed, a citizen of the Chickasaw Nation and director of the UCLA American Indian Studies Center. "Which included pillaging, raping and generally setting in motion a genocide of the people who were already here. That's not something we want to celebrate. That's not something anyone wants to celebrate."
The shift isn't happening without some pushback. For many Italian Americans, Columbus Day is their day to celebrate Italian heritage and the contributions of Italian Americans to the United States. It was adopted at a time when Italians were vilified and faced religious and ethnic discrimination. The first commemoration came in 1892, a year after a mass lynching of 11 Italian Americans by a mob in New Orleans. Italian Americans latched onto the day as a way to mainstream and humanize themselves in the face of rampant discrimination. It became a national holiday in 1934 to honor a man who, ironically, never set foot in the United States. Columbus anchored in the Bahamas.
For many Italian Americans, Columbus Day isn't just about the man but about what the day represents: a people searching for safety and acceptance in their new home.
For many Italian Americans, Columbus Day is about celebrating Italian heritage and the contributions of Italian Americans to the United States. Above, the Christopher Columbus statue at Manhattan's Columbus Circle in New York.
Bebeto Matthews/AP
In 2017, after someone vandalized the Christopher Columbus statue in New York City's Central Park, the then-president and chief operating officer of the National Italian American Foundation, John M. Viola, wrote in a New York Times editorial, "The 'tearing down of history' does not change that history. In the wake of the cultural conflict that has ripped us apart over these months, I wonder if we as a country can't find better ways to utilize our history to eradicate racism instead of inciting it. Can't the monuments and holidays born of our past be reimagined to represent new values for our future?"
He went on to write, "We believe Christopher Columbus represents the values of discovery and risk that are at the heart of the American dream, and that it is our job as the community most closely associated with his legacy to be at the forefront of a sensitive and engaging path forward, toward a solution that considers all sides."
Speed says she recognizes the importance of celebrating the history and contributions of Italian Americans, but there has to be another way to honor them.
"There are a lot of Italian Americans who very much support the shift to Indigenous Peoples' Day because they don't want to feel themselves associated with a man who is known to have committed terrible crimes against humanity," she said. "Italian Americans were greatly discriminated against in this country, and it's incredibly important to have a day to celebrate that heritage. It just shouldn't be around the figure of Columbus."
Celebrating Columbus, she said, not only whitewashes a violent history but also discounts the further trauma that honoring him inflicts on Indigenous people.
Rally participants listen to an address by Frank Bear Killer of the Oglala Lakota tribe outside the state Capitol in Lincoln, Neb., in 2016 to mark Lincoln's first Indigenous Peoples' Day. At least 10 states now celebrate some version of Indigenous Peoples' Day.
Nati Harnik/AP
"Indigenous children are going to school and being forced to hear about and celebrate the person who set in motion the genocide of their people," Speed said. "That's incredibly painful. It creates an ongoing harm. And so we can't have a national holiday that creates an ongoing harm for a significant portion of our citizens."
For Native Americans, that pain is the first thing they feel when they hear "Columbus Day," Speed said. But when a group of Berkeley, Calif., residents asked the city to change Columbus Day to Indigenous Peoples' Day in 1992, then-Mayor Loni Hancock said it was the first time she'd really understood the negative impact of this holiday on Indigenous people.
"We had to think about what is this holiday about and who discovered America and how really profoundly disrespectful it was to say that a European explorer who never actually set foot on the continent did that," Hancock said. "Discounting the Indigenous people who had lived here for centuries with very sophisticated cultures and pretty much in harmony with the earth."
Words You'll Hear: Indigenous Peoples Day
Indigenous peoples first proposed the day during a 1977 United Nations conference on discrimination against them. But it wasn't until 1989 that South Dakota became the first state to switch Columbus Day to Native Americans' Day, celebrating it for the first time in 1990. And then Berkeley became the first U.S. city to switch to Indigenous Peoples' Day. The Pew Research Center says Columbus Day is the most inconsistently observed national holiday in the United States.
"Certainly the hundreds and thousands of Italian immigrants who came over in steerage class on the boats at the turn of the 19th century endured a lot of hardships to get here," Hancock said. "But the discovery of America is something where you want to get your history right. And I think that to fully understand and take responsibility for who we are as a people in this land made it very important to be clear about who was here first and reflect on what happened in our history after that, in terms of the displacement and oftentimes genocide of those people. How that might have reflected a general discounting of the history and the humanity of nonwhite people of many kinds in this country and to take responsibility for our history."
Columbus Day Or Indigenous Peoples' Day? : NPR
Sunday, October 13, 2019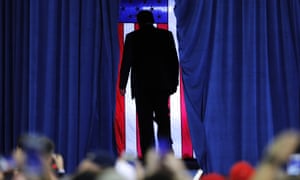 "The most xenophobic and isolationist American president in modern history has been selling America to foreign powers for his own personal benefit.
Trump withdrew American troops from the Syrian-Turkish border, leaving our Kurdish allies to be slaughtered and opening the way for a resurgent Islamic State. Trump's rationale? He promised to bring our soldiers home.
There could be another reason. Trump never divested from his real estate business, and the Trump Towers Istanbul is the Trump Organization's first and only office and residential building in Europe. Businesses linked to the Turkish government are also major patrons of the Trump Organization. Which may be why Trump has repeatedly sided with the Turkish strongman Recep Tayyip Erdoğan, who has been intent on eliminating the Kurds.
Back home, Trump has separated families at the border, locked migrant children in cages and tried to ban Muslims from entering the country. He says he wants to protect America's borders.
Under Trump, thuggery has replaced diplomacy
But guarding America's geographic borders isn't nearly as important as guarding the integrity of American democracy, which Trump has repeatedly compromised for personal political gain. He did this on 25 July when he asked the president of Ukraine to do him a personal "favor" by digging up dirt on Joe Biden, his most likely 2020 opponent.
Trump justifies his trade war with China as protecting America from Chinese predation. But he asked China to start an investigation of Biden, and last week his adviser on China conceded he spoke with Chinese officials about the former vice-president.
During the 2016 election, Trump publicly called on Russia to find Hillary Clinton's missing emails. Within hours, Russian agents sought to do just that by trying to break into her computer servers.
Special counsel Robert Mueller found that Russia sought to help Trump get elected, and Trump's campaign welcomed the help.
Now Trump is playing at being a double foreign agent – pushing the prime minister of Australia, among others, to gather information to discredit Mueller.
Rudy Giuliani is Trump's international thug, arranging deals with foreign powers. On Wednesday, two of Giuliani's business associates were arrested in connection with a criminal scheme to funnel foreign money to candidates for office, including donations to a Super Pac formed to support Trump.
Under Trump, thuggery has replaced diplomacy. On Friday, in an opening statement for congressional impeachment investigators, Marie Yovanovitch, former US ambassador to Ukraine, said people associated with Giuliani "may well have believed that their personal financial ambitions were stymied by our anti-corruption policy in Ukraine".
You don't have to be an originalist to see the dangers when a president seeks personal favors from foreign governments
Meanwhile, even as Trump spews conspiracy theories about the Biden family, his own children are openly profiting from foreign deals. Eric and Don Jr have projects in the works in Ireland, India, Indonesia, Uruguay, Turkey and the Philippines.
Trump is pocketing money from foreign governments eager to curry favor by staying at his hotels. The practice has become so routine that during Trump's 25 July phone call, the Ukrainian president assured him that the "last time I traveled to the United States, I stayed in New York near Central Park and I stayed at the Trump Tower".
According to a former Trump Organization official, foreign governments spent more than a million dollars at Trump businesses in 2018, mostly at the Trump International hotel in Washington. Trump will make even more money if he carries out his plan to host next year's G7 meeting at his Doral golf resort, in Florida.
All of this is precisely what the founding fathers sought to prevent.
When they gathered in Philadelphia 232 years ago to write a constitution, a major goal was to protect the new nation from what Alexander Hamilton called the "desire in foreign powers to gain an improper ascendant in our councils".
To ensure no president would "betray his trust to foreign powers", as James Madison put it, they included an emoluments clause – barring a president from accepting foreign payments.
They also gave Congress the right to impeach a president for "treason, bribery, or other high crimes and misdemeanors". During the Virginia ratifying convention, Edmund Randolph confirmed that a president "may be impeached" if discovered "receiving [help] from foreign powers".
You don't have to be an originalist to see the dangers to democracy when a president seeks or receives personal favors from foreign governments. There is no limit to how far a foreign power might go to help a president enlarge his political power and wealth, in exchange for selling out America.
Donald Trump is a xenophobe in public and international mobster in private. He has brazenly sought private gain from foreign governments at the expense of the American people.
This is shameful and criminal. At the very least, it is impeachable.
Robert Reich, a former US secretary."
Donald Trump: xenophobe in public, international mobster in private | Robert Reich | Opinion | The Guardian
"ANKENY, Iowa — When Donald Trump was elected, John Olsen felt enraged by the racial tension that fueled his rise, the silence of his white neighbors and the stories of racial discrimination he heard from his nonwhite friends.
Black friends said they were followed around department stores, so Mr. Olsen, who is white, became a member of the National Association for the Advancement of Colored People. He thought that white Americans were scared of the country's growing Latino population, so he joined the League of United Latin American Citizens. He now registers voters weekly, including with the League of Women Voters, to atone for his "white privilege," he said.
"I try to have my bases covered," said Mr. Olsen, 50, who wore a N.A.A.C.P. T-shirt to a campaign rally for Senator Kamala Harris here last week. "It just hurts my heart that white people are afraid of the country's growing Hispanic population. And I just can't allow that to continue."
White liberals — voters like Mr. Olsen — are thinking more explicitly about race than they did even a decade ago, according to new research and polling. In one survey, an overwhelming majority said that racial discrimination affects the lives of black people. They embrace terms like "structural racism" and "white privilege."
A spotlight on the people reshaping our politics. A conversation with voters across the country. And a guiding hand through the endless news cycle, telling you what you really need to know.
The shift in white liberal attitudes on race might be a permanent one, helped along by a changing media environment and heightened cultural sensitivity, or it could be a more fleeting reaction to the current polarized moment.
Either way, it means that in the Democratic primary, candidates have an incentive to talk to white voters explicitly about race — an incentive that is especially apparent now that a half-dozen Democrats are intensifying their campaigning in the key early states of Iowa and New Hampshire.
In Iowa last week, Ms. Harris delivered a revamped stump speech that seemed tailored to these changing attitudes. At an outdoor market in Ankeny, just outside Des Moines, she spoke to the fears some white voters might have about supporting a woman of color. In her pitch, she cast herself as an embodiment of racial progress.
"People are asking, 'Oh, I don't know, is America ready for that? Are they ready for a woman of color to be elected president of the United States?'" Ms. Harris told the crowd.
"Look, it's not a new conversation for me. In fact, it's a conversation that's come up every single time in every election that I have — and here's the operative word — won," she said. Her largely white audience liked the pitch, responding with rapt silence and then with raucous applause when she talked candidly about her own accomplishments.
For years, prospective Democratic nominees came to Iowa to talk ethanol and pork subsidies and saved any rhetoric about the injustice of racial profiling for crowds in South Carolina and Nevada — the only early voting states where black and Latino voters made up a significant portion of the Democratic electorate.
But in the era of Mr. Trump, and after social movements such as Black Lives Matter pushed racial inequality to the forefront of national politics, it's white Democrats in Iowa and New Hampshire — not black ones in South Carolina — who, to this point, are embracing the candidates who promise to upend society in the name of racial equity.
Former Vice President Joseph R. Biden Jr. has held a commanding lead in national polls with nonwhite Democrats, but surveys show that white liberals in Iowa and New Hampshire are less inclined to support him. At events for Mr. Biden, some white voters cite his confounding September debate answer on the legacy of slavery and previous Senate work with segregationists as reasons to support other candidates.
At events for Senator Elizabeth Warren of Massachusetts, and Pete Buttigieg, the mayor of South Bend, Ind. — two white candidates who have particularly excelled with college-educated liberals — supporters pointed to policies addressing racial inequalities as part of the candidates' appeal.
These policies may give cover to those seeking to support a white candidate in a historically diverse Democratic field, which includes Ms. Harris, Senator Cory Booker of New Jersey, and former cabinet secretary Julián Castro — candidates who are themselves racial minorities and who are struggling to gain traction in the polls.
"My daughter is marrying an Asian man and diversity has become very important to me," said Julie Neff, a 57-year-old Iowa Democrat who attended the Harris rally. Ms. Neff, who is white, said she was embarrassed that she started thinking about race and discrimination only later in life.
"I should've been paying attention to this stuff sooner. But when Trump is making these decisions, I just realized it would be bad for my son-in-law and my grandchildren," she said.
According to research by Zach Goldberg, a Georgia State University doctoral student, the attitudes of white liberals like Ms. Neff have moved dramatically in a short time.
In 2010, about 40 percent of white liberals said "blacks who can't get ahead in this country are mostly responsible for their own condition." Now, that number has dropped to 24 percent, and more than 70 percent of white liberals say "racial discrimination is the main reason why many black people can't get ahead these days."
Mr. Goldberg said he believed that Mr. Trump's election combined with a digital media environment where race has been covered more explicitly have pushed white liberals into adopting new positions.
"Before, if a black person was shot by police you could read about it in a newspaper, now you see a video," Mr. Goldberg said. "A video is morally evocative and that has effect on the moral psychology of liberals."
The result, Mr. Goldberg said, is that white liberals want "to be the exact opposite of racist. They go adopt positions to prove they're different than the morally tainted collective."
But this is not a strategy without risk, Mr. Goldberg noted. Voters in a general election, including Republicans and independents, do not share the liberal views about race that white Democrats do. Positions that some leading Democrats have embraced, including reparations for black Americans, could become liabilities.
"When you think about it, this is why blacks may be supporting Biden the way they do," Mr. Goldberg said. "They know this may not sell to the rest of white America come general election time."
In the early days of Ms. Warren's candidacy, the differences among Democratic primary voters were most clear when she discussed low black homeownership rates — a standard portion of her policy-heavy stump speech. Black audiences in Mississippi and Alabama often seemed unmoved, already well aware of the problem Ms. Warren outlined. In Iowa, predominantly white groups reacted dramatically — often with oohs and ahhs and the occasional applause.
At events for Ms. Harris last week, several white voters said that the president's reliance on white identity politics to motivate his conservative base had forced them to reorganize their own voting priorities.
Ms. Neff's husband, Bill, wore a Black Lives Matter T-shirt to the evening rally.
"We had Obama and we thought this racial stuff was over — and then we went backward," he said. "We've seen so many old white guys who are O.K. with the status quo, and that's not O.K. anymore."
People like the Neffs and Mr. Olsen could have an outsize effect on the 2020 primary, and the Democratic Party going forward. The largely white voters in the earliest nominating contests in Iowa and New Hampshire determine which candidates appear viable by the time people in more diverse states head to the voting booth.
Barack Obama famously exploited this playbook in 2008, winning white liberals in Iowa before unlocking his support among black voters. This year's most prominent black candidates — Mr. Booker and Ms. Harris — are both seeking to repeat that strategy, and have staked their candidacies on a good showing with those same white liberals in the first-in-the-nation caucus.
But the candidate most affected by the attitude shift among white liberals may be Mr. Biden. He has crafted his campaign pitch around replacing Mr. Trump with a steady hand, and in his campaign announcement video featured the president's waffling response to the racist and anti-Semitic marchers in Charlottesville, Va.
Mr. Biden enjoys a significant advantage among black voters, fueled by their pragmatic desire to see Mr. Trump replaced and good feelings carried over from his time as Mr. Obama's vice president. For white liberal voters, though, the affection for Mr. Biden is not as firm.
Martha Wasmund, 64, said at the Harris event in Ankeny that she preferred the California senator, and was rejecting Mr. Biden's candidacy because of the fond way he recalled working with segregationist lawmakers. Ms. Wasmund is white.
"That good ol' boy network doesn't work," she said, referring to Mr. Biden's legislative work with avowed racists in the 1970s and 1980s.
Janelle Turner, 50, brought her 12-year-old daughter to Ms. Harris's rally. She is white and said she's seen a change in Democrats in her majority-white community.
"People have realized that this stuff is important and that Trump has made racial division greater," Ms. Turner said. "I'm a breast cancer survivor and health care is a huge issue for me, but this stuff is too."
Some black voters see privilege in such responses. Dacia Randolph, a 43-year-old in Reno, Nev., said black voters are sticking with Mr. Biden not because they are unaware of his past, but because they see defeating Mr. Trump as an urgent priority.
She called Mr. Biden a "safe bet," pointing to polls that show him ahead of Mr. Trump in the general election and the surprising results of the 2016 election.
"Black people go with who we trust," Ms. Randolph said. "We make people prove themselves."
How 'White Guilt' in the Age of Trump Shapes the Democratic Primary - The New York Times
"It is a musty notion from a bygone era, but once upon a time the idea that Rudy Giuliani and Donald Trump could be a tag team in search of political dirt on common enemies was as foreign as the Ukrainian soil they now till.
In the New York of the 1980s, when both rose to prominence, they were at opposite poles of the civic landscape.
One was a swaggering crime-buster taking down Mafia bosses, Wall Street predators, and corrupt politicians. The other was a rules-bending real estate tycoon, a shiny emblem of the age of Greed Is Good, bent on success at any cost.
Yet both reveled in public brazenness. Giuliani walked stockbrokers off the trading floor in handcuffs. Trump ripped down precious landmarks to make way for his buildings. Both were also fluent in the language spoken among the elite of New York deal-makers, where favors are traded, punches are pulled, and the public interest always finishes a dismal last.
And, as laughingly obvious as it is today, those of us back then who cheered on the prosecutor, while raking the muck on the developer, eventually learned the hard way that these two were cut from the same cloth, destined for a partnership far more enduring than their many marriages.
The first glimmerings of that lesson surfaced one night in an Italian restaurant in Greenwich Village as Jack Newfield, the legendary investigative digger, and I dined with a federal agent named Tony Lombardi.
Although technically employed by the Internal Revenue Service, Lombardi's only apparent duties were to serve as the trusted special investigator for Giuliani, then the hard-charging United States Attorney for the Southern District of New York.
While Giuliani had at his beck and call a squad of FBI agents and other investigators, he preferred Lombardi for sensitive assignments. It was Lombardi, a dapper man given to double-breasted suits and pocket hankies, who was asked to look after the unstable daughter of a judge facing corruption charges, who had been persuaded to provide testimony for the prosecution against her own mother. It was Lombardi who was detailed to work on an investigation into city contracts granted to a health consultant rumored to have been the lover of Mayor Ed Koch, against whom Giuliani was then pondering a campaign.
Along with a bevy of other local reporters, we knew that Tony Lombardi was, as our friend and Village Voice colleague Wayne Barrett dubbed him, "the eyes, ears and mouth of Rudy Giuliani."
That night, amid the opening pleasantries, Lombardi shot the French cuffs from his suit jacket, leaned forward on the table, and announced: "I have another year or so to go with the department, and then I'm going to be head of security for Donald."
No last name was needed to explain this promising exit plan from public service. This was 1988, and Donald Trump had forced himself into public consciousness like the car alarms that blared mercilessly without stop. He had already put his name on a soaring tower in midtown, repaired an ailing city skating rink in Central Park, launched casinos in Atlantic City, and publicly toyed with the idea of running for president.
Lombardi's comment was decidedly off-kilter with what was on the menu that evening. Two years earlier, Giuliani had won convictions against a ring of scoundrels who had been happily looting city coffers under the nose of the Koch administration. Most prominent among his scalps was that of Stanley Friedman, the goateed Democratic Party chieftain from the Bronx who had been nailed while attempting a flimflam worth millions on the city's transportation department.
An ex-deputy mayor, Friedman had been a partner in the law firm of Roy Cohn, Senator Joseph McCarthy's Iago, a master of the legal dark arts and lawyer to some of the biggest mobsters Giuliani was simultaneously pursuing. While Friedman had worked from the top floor of Cohn's East Side townhouse and law office, Cohn had been on the ground floor offering lessons in the use of bluster, bravado, and outright lies to his prize client and pupil, Donald Trump.
If Rudy Giuliani was the anti-corruption scourge of New York, Cohn's budding protégé should have been a likely suspect, even a prized quarry.
At the table, Lombardi offered no details about how his richly rewarding job offer had arisen. In the course of business, he said, he had come to know Trump. The two had grown friendly. The discussion then moved on to more pressing matters.
It wasn't until several years later, thanks to the steady drilling of Barrett and fellow Voice reporter William Bastone, that we learned the back story: At the time of our meeting, Lombardi had recently finished a quiet inquiry on behalf of his boss into allegations that organized crime figures had laundered hefty sums of cash as they bought apartments in Trump Tower, the flagship of the developer's then growing empire.
The charge had come from a mob-tied financial consultant facing federal tax fraud indictment looking to help himself by offering to tell a far more interesting story. The consultant said he had helped the underworld figures—most notoriously, Robert Hopkins, a numbers kingpin working for the Luchese crime family—buy the apartments at Trump's complex with fraudulent mortgages. The developer himself, the consultant alleged, had been present as suitcases of cash had changed hands at Hopkins's closing.
The purchase landed Hopkins two apartments worth $2 million on the upper floors of Trump Tower. That's where the Manhattan DA found him when he was arrested in 1986, charged with orchestrating a mob hit. Hopkins's defense lawyer? Another partner of Roy Cohn.
This was potentially rich Giuliani territory: The Mafia, bank fraud, and a possibly complicit high-profile figure. But the investigation ended before it even began. Instead of building a case by working his way through knowledgeable witnesses and records, Lombardi went straight to Trump himself with the allegation. He was quickly won over. As the agent later told Barrett in a 1993 Voice story about the episode, he was so impressed with Trump's openness and honesty that he decided there was nothing to investigate. "The guy met me without an attorney," Lombardi said. "He answered all my questions. There was never any hesitation."
All of this, Lombardi insisted, was done with the approval of higher-ups at the US Attorney's office. "[E]veryone that should have known about this thing knew," he said.
There was another possible reason for the sudden lack of prosecutorial interest. That spring, Trump began touting Giuliani as a would-be mayor, claiming he could raise $2 million in a half hour if the US Attorney decided to run.
Of course, that was just Trump spin. He did briefly back Giuliani and raised a few thousand for his failed 1989 race, but by 1993 Trump was hedging his bets, hoping for approvals by David Dinkins, the sitting mayor, for his pending projects.
Things didn't work out for Tony Lombardi in the end. An internal investigation by the IRS faulted him for engaging in prohibited fundraising for Giuliani and abusing his authority with sources. He wound up jilted by Trump, who gave the security job to someone else, and by Giuliani, who never offered him even a nominal post in City Hall. Lombardi died in 2015.
Giuliani now works feverishly on behalf of the man he once investigated. Eyes bulging, waving his phone with McCarthy-like flair as he insists it holds all the damning information he has discovered, he thunders away on the talk shows. Once-loyal fans say they hardly recognize that man. But he's not the one who has changed. He is the same zealous, win-at-any-cost inquisitor he always was, a genuine "Made in New York" schemer. Just like his client."
Giuliani and Trump: Bound by Corruption From the Beginning? | The Nation
Saturday, October 12, 2019
"Congress envisioned a white, Protestant and culturally homogeneous America when it declared in 1790 that only "free white persons, who have, or shall migrate into the United States" were eligible to become naturalized citizens. The calculus of racism underwent swift revision when waves of culturally diverse immigrants from the far corners of Europe changed the face of the country.
As the historian Matthew Frye Jacobson shows in his immigrant history "Whiteness of a Different Color," the surge of newcomers engendered a national panic and led Americans to adopt a more restrictive, politicized view of how whiteness was to be allocated. Journalists, politicians, social scientists and immigration officials embraced the habit, separating ostensibly white Europeans into "races." Some were designated "whiter" — and more worthy of citizenship — than others, while some were ranked as too close to blackness to be socially redeemable. The story of how Italian immigrants went from racialized pariah status in the 19th century to white Americans in good standing in the 20th offers a window onto the alchemy through which race is constructed in the United States, and how racial hierarchies can sometimes change.
Darker skinned southern Italians endured the penalties of blackness on both sides of the Atlantic. In Italy, Northerners had long held that Southerners — particularly Sicilians — were an "uncivilized" and racially inferior people, too obviously African to be part of Europe.
Racist dogma about Southern Italians found fertile soil in the United States. As the historian Jennifer Guglielmo writes, the newcomers encountered waves of books, magazines and newspapers that "bombarded Americans with images of Italians as racially suspect." They were sometimes shut out of schools, movie houses and labor unions, or consigned to church pews set aside for black people. They were described in the press as "swarthy," "kinky haired" members of a criminal race and derided in the streets with epithets like "dago," "guinea" — a term of derision applied to enslaved Africans and their descendants — and more familiarly racist insults like "white nigger" and "nigger wop."
Italian-Americans were often used as cheap labor on
the docks of New Orleans at the turn of the last century.
Library of Congress
The penalties of blackness went well beyond name-calling in the apartheid South. Italians who had come to the country as "free white persons" were often marked as black because they accepted "black" jobs in the Louisiana sugar fields or because they chose to live among African-Americans. This left them vulnerable to marauding mobs like the ones that hanged, shot, dismembered or burned alive thousands of black men, women and children across the South.
The federal holiday honoring the Italian explorer Christopher Columbus — celebrated on Monday — was central to the process through which Italian-Americans were fully ratified as white during the 20th century. The rationale for the holiday was steeped in myth, and allowed Italian-Americans to write a laudatory portrait of themselves into the civic record.
Few who march in Columbus Day parades or recount the tale of Columbus's voyage from Europe to the New World are aware of how the holiday came about or that President Benjamin Harrison proclaimed it as a one-time national celebration in 1892 — in the wake of a bloody New Orleans lynching that took the lives of 11 Italian immigrants. The proclamation was part of a broader attempt to quiet outrage among Italian-Americans, and a diplomatic blowup over the murders that brought Italy and the United States to the brink of war.
Historians have recently showed that America's dishonorable response to this barbaric event was partly conditioned by racist stereotypes about Italians promulgated in Northern newspapers like The Times. A striking analysis by Charles Seguin, a sociologist at Pennsylvania State University, and Sabrina Nardin, a doctoral student at the University of Arizona, shows that the protests lodged by the Italian government inspired something that had failed to coalesce around the brave African-American newspaper editor and anti-lynching campaigner Ida B. Wells — a broad anti-lynching effort.
A Black 'Brute' Lynched
The lynchings of Italians came at a time when newspapers in the South had established the gory convention of advertising the far more numerous public murders of African-Americans in advance — to attract large crowds — and justifying the killings by labeling the victims "brutes," "fiends," "ravishers," "born criminals" or "troublesome Negroes." Even high-minded news organizations that claimed to abhor the practice legitimized lynching by trafficking in racist stereotypes about its victims.
As Mr. Seguin recently showed, many Northern newspapers were "just as complicit" in justifying mob violence as their Southern counterparts. For its part, The Times made repeated use of the headline "A Brutal Negro Lynched," presuming the victims' guilt and branding them as congenital criminals. Lynchings of black men in the South were often based on fabricated accusations of sexual assault. As the Equal Justice Initiative explained in its 2015 report on lynching in America, a rape charge could occur in the absence of an actual victim and might arise from minor violations of the social code — like complimenting a white woman on her appearance or even bumping into her on the street.
The Times was not owned by the family that controls it today when it dismissed Ida B. Wells as a "slanderous and nasty-minded mulattress" for rightly describing rape allegations as "a thread bare lie" that Southerners used against black men who had consensual sexual relationships with white women. Nevertheless, as a Times editorialist of nearly 30 years standing — and a student of the institution's history — I am outraged and appalled by the nakedly racist treatment my 19th-century predecessors displayed in writing about African-Americans and Italian immigrants.
When Wells took her anti-lynching campaign to England in the 1890s, Times editors rebuked her for representing "black brutes" abroad in an editorial that joked about what they described as "the practice of roasting Negro ravishers alive and boring out their eyes with red-hot pokers." The editorial slandered African-Americans generally, referring to rape as "a crime to which Negroes are particularly prone." The Times editors may have lodged objections to lynching — but they did so in a rhetoric firmly rooted in white supremacy.
'Assassins by Nature'
Italian immigrants were welcomed into Louisiana after the Civil War, when the planter class was in desperate need of cheap labor to replace newly emancipated black people, who were leaving backbreaking jobs in the fields for more gainful employment.
These Italians seemed at first to be the answer to both the labor shortage and the increasingly pressing quest for settlers who would support white domination in the emerging Jim Crow state. Louisiana's romance with Italian labor began to sour when the new immigrants balked at low wages and dismal working conditions.
The newcomers also chose to live together in Italian neighborhoods, where they spoke their native tongue, preserved Italian customs and developed successful businesses that catered to African-Americans, with whom they fraternized and intermarried. In time, this proximity to blackness would lead white Southerners to view Sicilians, in particular, as not fully white and to see them as eligible for persecution — including lynching — that had customarily been imposed on African-Americans.
Many Italian-Americans lived in a section of New
Orleans that became known as Little Palermo.
Library of Congress
Nevertheless, as the historian Jessica Barbata Jackson showed recently in the journal Louisiana History, Italian newcomers were still well thought of in New Orleans in the 1870s when negative stereotypes were being established in the Northern press.
The Times, for instance, described them as bandits and members of the criminal classes who were "wretchedly poor and unskilled," "starving and wholly destitute." The stereotype about inborn criminality is plainly evident in an 1874 story about Italian immigrants seeking vaccinations that refers to one immigrant as a "burly fellow, whose appearance was like that of the traditional brigand of the Abruzzi."
A Times story in 1880 described immigrants, including Italians, as "links in a descending chain of evolution." These characterizations reached a defamatory crescendo in an 1882 editorial that appeared under the headline "Our Future Citizens." The editors wrote:
"There has never been since New York was founded so low and ignorant a class among the immigrants who poured in here as the Southern Italians who have been crowding our docks during the past year."
The editors reserved their worst invective for Italian immigrant children, whom they described as "utterly unfit — ragged, filthy, and verminous as they were — to be placed in the public primary schools among the decent children of American mechanics."
The racist myth that African-Americans and Sicilians were both innately criminal drove an 1887 Times story about a lynching victim in Mississippi whose name was given as "Dago Joe" — "dago" being a slur directed at Italian and Spanish-speaking immigrants. The victim was described as a "half breed" who "was the son of a Sicilian father and a mulatto mother, and had the worst characteristics of both races in his makeup. He was cunning, treacherous and cruel, and was regarded in the community where he lived as an assassin by nature."
Sicilians as 'Rattlesnakes'
The carnage in New Orleans was set in motion in the fall of 1890, when the city's popular police chief, David Hennessy, was assassinated on his way home one evening. Hennessy had no shortage of enemies. The historian John V. Baiamonte Jr. writes that he had once been tried for murder in connection with the killing of a professional rival. He is also said to have been involved in a feud between two Italian businessmen. On the strength of a clearly suspect witness who claimed to hear Mr. Hennessy say that "dagoes" had shot him, the city charged 19 Italians with complicity in the chief's murder.
That the evidence was distressingly weak was evident from the verdicts that were swiftly handed down: Of the first nine to be tried, six were acquitted; three others were granted mistrials. The leaders of the mob that then went after them advertised their plans in advance, knowing full well that the city's elites — who coveted the businesses the Italians had built or hated the Italians for fraternizing with African-Americans — would never seek justice for the dead. After the lynching, a grand jury investigation pronounced the killings praiseworthy, turning that inquiry into what the historian Barbara Botein describes as "possibly one of the greatest whitewashes in American history."
The blood of the New Orleans victims was scarcely dry when The Times published a cheerleading news story — "Chief Hennessy Avenged: Eleven of his Italian Assassins Lynched by a Mob" — that reveled in the bloody details. It reported that the mob had consisted "mostly of the best element" of New Orleans society. The following day, a scabrous Times editorial justified the lynching — and dehumanized the dead, with by-now-familiar racist stereotypes.
"These sneaking and cowardly Sicilians," the editors wrote, "the descendants of bandits and assassins, who have transported to this country the lawless passions, the cutthroat practices … are to us a pest without mitigations. Our own rattlesnakes are as good citizens as they. Our own murderers are men of feeling and nobility compared to them." The editors concluded of the lynching that it would be difficult to find "one individual who would confess that privately he deplores it very much."
Lynchers in 1891 storming the New Orleans city jail, where they killed 11 Italian-Americans accused in the fatal shooting of Chief Hennessy.
Italian Tribune
President Harrison would have ignored the New Orleans carnage had the victims been black. But the Italian government made that impossible. It broke off diplomatic relations and demanded an indemnity that the Harrison administration paid. Harrison even called on Congress in his 1891 State of the Union to protect foreign nationals — though not black Americans — from mob violence.
Harrison's Columbus Day proclamation in 1892 opened the door for Italian-Americans to write themselves into the American origin story, in a fashion that piled myth upon myth. As the historian Danielle Battisti shows in "Whom We Shall Welcome," they rewrote history by casting Columbus as "the first immigrant" — even though he never set foot in North America and never immigrated anywhere (except possibly to Spain), and even though the United States did not exist as a nation during his 15th-century voyage. The mythologizing, carried out over many decades, granted Italian-Americans "a formative role in the nation-building narrative." It also tied Italian-Americans closely to the paternalistic assertion, still heard today, that Columbus "discovered" a continent that was already inhabited by Native Americans.
The "Monument to the Immigrant," commissioned by the Italian American Marching Club of New Orleans, stands along the Mississippi River in Woldenberg Park.
William Widmer for The New York Times
But in the late 19th century, the full-blown Columbus myth was yet to come. The New Orleans lynching solidified a defamatory view of Italians generally, and Sicilians in particular, as irredeemable criminals who represented a danger to the nation. The influential anti-immigrant racist Representative Henry Cabot Lodge of Massachusetts, soon to join the United States Senate, quickly appropriated the event. He argued that a lack of confidence in juries, not mob violence, had been the real problem in New Orleans. "Lawlessness and lynching are evil things," he wrote, "but a popular belief that juries cannot be trusted is even worse."
Facts aside, Lodge argued, beliefs about immigrants were in themselves sufficient to warrant higher barriers to immigration. Congress ratified that notion during the 1920s, curtailing Italian immigration on racial grounds, even though Italians were legally white, with all of the rights whiteness entailed.
The Italian-Americans who labored in the campaign that overturned racist immigration restrictions in 1965 used the romantic fictions built up around Columbus to political advantage. This shows yet again how racial categories that people mistakenly view as matters of biology grow out of highly politicized myth making."
Opinion | How Italians Became 'White' - The New York Times
Friday, October 11, 2019
"The news cycle has already blown past it, but I think we should dwell a little more on that time, just a few days ago, when President Trump declared himself above the Constitution.
No, the president did not say, "I am above the Constitution." But that was the gist of the eight-page letter
sent on his behalf
to the House speaker, Nancy Pelosi, and the Democratic majority, not just contesting the impeachment inquiry but challenging the very idea of presidential accountability.
With that letter, Trump all but announced his monarchal pretensions — that he is the presidency and the presidency is him. And while there are other, juicier stories to follow in this impeachment saga — just yesterday, two associates of Rudy Giuliani were arrested and charged with federal crimes — this event is significant for what it underscores about the moment. In short, we are living through a bona fide constitutional crisis.
"President Trump and his Administration reject your baseless, unconstitutional efforts to overturn the democratic process," reads
the letter
from Pat Cipollone, who serves as counsel to the president. Cipollone also accuses House Democrats of violating the due process rights of the president and insists that impeachment is invalid if it isn't begun by an official resolution. He continues: "Your transparent rush to judgment, lack of democratically accountable authorization, and violation of basic rights in the current proceedings make clear the illegitimate, partisan purpose of this purported 'impeachment inquiry'. "
It's all a little dramatic. Cipollone goes on:
Your unprecedented action has left the president with no choice. In order to fulfill his duties to the American people, the Constitution, the executive branch and all future occupants of the office of the presidency, President Trump and his administration cannot participate in your partisan and unconstitutional inquiry under these circumstances.
Most of this is nonsense. The Constitution only specifies the basics of impeachment: The House initiates it and the Senate votes on it. Everything else is left to the respective chambers. No particular process is required. The House is fully empowered to collect evidence, take testimony and subpoena witnesses without passing a resolution to announce it is considering impeachment. The House acts as a kind of grand jury — where the "Articles of Impeachment" correspond to the counts in an indictment — with no obligation to take witnesses from the defense. That will come later, if the House impeaches and the Senate holds a trial. In addition to its nakedly partisan claims, the White House is also making its case with constitutional language, but there is no constitutional support for its arguments.
But we shouldn't get bogged down in the particulars of the letter or its tenuous relationship to the facts. The problem with the White House response is not that it's wrong, but that it's an assertion of unaccountable power. To call impeachment "illegitimate" and reject Congress's ability to conduct oversight is to put forth a doctrine of presidential infallibility, an extreme form of Richard Nixon's
quip
that "when the president does it, that means it is not illegal." To refuse cooperation and compliance is to challenge the constitutional prerogative of a coequal branch of government.
The framers understood that re-election wasn't enough to compel good behavior from the chief executive. As James Madison argued during the constitutional convention of 1787, impeachment exists as a safeguard against the "
incapacity, negligence or perfidy of the chief magistrate
." But Trump, speaking through Cipollone, rejects this. To this White House, elections are the only acceptable form of accountability. "The decision as to who will be elected President in 2020 should rest with the people of the United States, exactly where the Constitution places it."
What's worse is that, according to
a longstanding opinion
from the Justice Department's Office of Legal Counsel, a president cannot be indicted while still in office. If impeachment is illegitimate and Trump intends to defy all congressional subpoenas and investigation, then he's suddenly untethered the office from the entire constitutional system. He becomes what the framers feared — an elected king, answerable only to his supporters. (Here it's worth noting the hypocrisy of relying on the Constitution when it justifies his own power — Trump is only president because of the Electoral College — and rejecting it when that power is challenged.)
Within weeks of Trump's taking office, scholars and observers
wondered
if he would precipitate a constitutional crisis. The verdict was uncertain. Yes, he attacked judges, urged officials to ignore court orders and claimed vast powers for his administration. But when challenged by the courts, or the Republican-held Congress, he backed down.
Now, he faces a hostile majority. And that changes the dynamic. Political ruin is on the horizon and Trump — with his clear taste for autocrats and autocracy — will undermine American democracy if that will keep it at bay.
I say this as if it's a surprise, but of course it's not. Trump is an authoritarian by instinct, with little respect for our democratic traditions, much less the Constitution.
Of course
he'd flout Congress's authority and trash the separation of powers to protect himself from accountability. It's the most predictable choice he could make.
As long as Republicans continue to stick with the president, the only question now is how Democrats respond. Trump's refusal to cooperate or comply is itself an impeachable offense, one more transgression to add to any articles drafted by the House. But there's still the immediate problem of meeting White House escalation head on.
Democrats can do this by using all the authority they have at their disposal. The House can impeach officials, like Secretary of State Mike Pompeo, who
participate
in the president's obstruction. It can even hold uncooperative officials in contempt and
detain them
for rejecting subpoenas.
The Constitution cannot enforce itself. The only way to stop an attack on separation of powers is to push back with equal force. The president and his allies think they can reject congressional oversight. It's up to Democrats to bring the fight into public view and force the Trump camp to see that it is Congress that has the authority in this conflict. Trump may want it to be one way, but for the sake of the Constitution, he needs to understand that
it's the other way
."
Opinion | Donald Trump Dreams of Presidential Infallibility - The New York Times