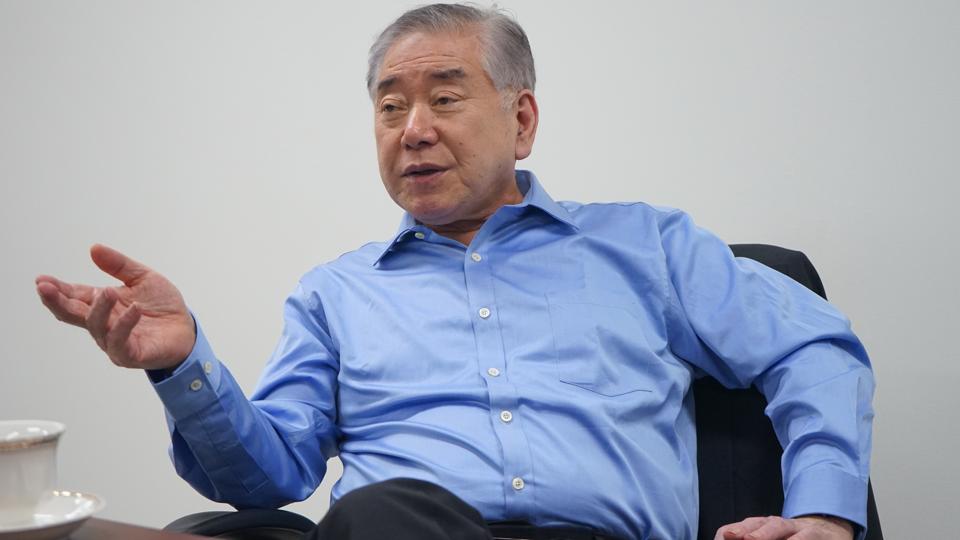 This is not that surprising at all given what I heard from people in the ROK when I was teaching there.
"SEOUL, South Korea—A top adviser to South Korea's president says he would eventually like to see the U.S.-South Korea alliance end. In language that sounded almost Trump-like, Chung In Moon, a special adviser to President Moon Jae In for foreign affairs and national security, said in an interview that alliances, in general, are a "very unnatural state of international relations" and said that, "for me, the best thing is to really get rid of alliance." In the meantime, he says, he "strongly" supports "the continued presence of American forces" in Korea, despite hoping for an arrangement that he thinks would better serve his nation's interests.
It was a remarkable statement coming from a South Korean official who is playing a prominent advisory role in current negotiations over North Korea's nuclear program. South Korea has relied on its U.S. alliance since the 1950s to deter threats from its north—and the fate of that partnership, which North Korea has long sought to end, has been a contentious question as a summit between Kim Jong Un and Donald Trump approaches. U.S. and South Korean officials have repeatedly insisted that the alliance is not a bargaining chip with North Korea. And Moon, who presented his ideas as his personal views, was discussing the future of the alliance as a theoretical question about Asia's security architecture, not as a matter to be determined in nuclear talks. But his comments nevertheless suggested that if those talks succeed and overhaul geopolitics on the Korean peninsula, the alliance could come due for a reckoning."
A Top Adviser to the South Korean President Wants to 'Get Rid Of' the U.S. Alliance - The Atlantic