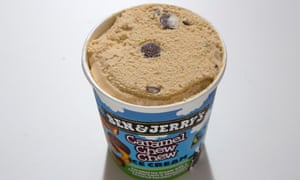 In Vermont, activists demanded better working conditions on dairy farms – even as the threat of deportation loomed
"On a windy afternoon in March 2017, protesters singing civil rights songs circled the steps of the Vermont state capitol. It was a classic Vermont rally. There were white-haired activists; Protestant, Jewish, Buddhist, and Muslim clergy; young adults; and children carrying signs that said: "We All Belong Here. We Will Defend Each Other."
At the center was a small group of dairy workers from remote mountain villages in southern Mexico. They sang songs, then chanted: "¡Ni una más! Not one more deportation!"
This was the third demonstration in four days to protest the arrest of three Vermont farmworker-activists - Enrique "Kike" Balcazar, Victoria "Zully" Palacios and Alex Carrillo-Sanchez. Detained by Immigration and Customs Enforcement (Ice), the three faced deportation, swept up in a nationwide crackdown ordered by President Trump.
Even before Trump's election, farmworker organizers had been targeted and deported for years.
"We are Mexicans and immigration is always chasing us," said Vermont dairy activist Maribel Lopes. She was arrested by Ice when she left her workplace to buy diapers for her baby.
"If it weren't for migrant workers, our dairy products and everything else would go up higher to the point where we couldn't afford it. So I say, let them do what they came here to do, which is to support their families," Lyle Deida, Carrillo-Sanchez's father-in-law, told the rally.
Carrillo-Sanchez, Balcazar, and Palacios are all activists with Migrant Justice, an organization that promotes "worker-led social responsibility" on Vermont dairy farms.
Last year, the National Education Association, the country's largest union, awarded Migrant Justice the Cesar Chavez human and civil rights award. They have won the John Brown Freedom award. Senator Bernie Sanders hailed them as "human rights defenders". Twenty-four-year-old Balcazar has been described as "the face of undocumented labor in Vermont".
And that's the problem – Migrant Justice activists are intentionally visible...."
How migrant workers took on Ben & Jerry's – and won a historic agreement | US news | The Guardian