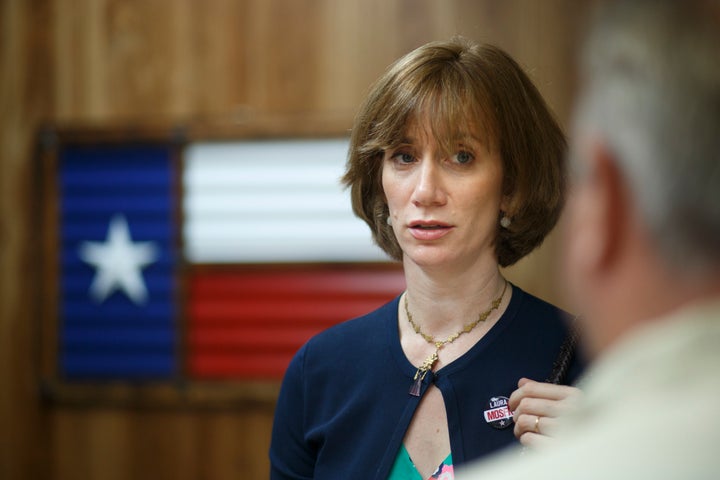 "This is the sad state of the national Democratic Party. "A Democratic candidate running for Congress has attracted the opposite of an endorsement from her own party: A full-throated denouncement declaring her unfit for office.
Laura Moser, a U.S. House candidate from Texas' 7th Congressional District, is one of seven Democrats running to unseat incumbent Rep. John Culberson (R). Her campaign has already garnered significant support, raising nearly $150,000 this year. But on Thursday, the Democratic Congressional Campaign Committee came out swinging against Moser's bid, posting links that resemble opposition research meant to undermine her campaign, which some have called too liberal for what's expected to be a contentious election.
"Voters in Houston have organized for over a year to hold Representative Culberson accountable and win this Clinton district," Meredith Kelly, communications director for the DCCC, said in a statement provided to HuffPost. "Unfortunately, Laura Moser's outright disgust for life in Texas disqualifies her as a general election candidate, and would rob voters of their opportunity to flip Texas' 7th in November."
Kelly then linked to a quote from a November 2014 article in which Moser said she'd rather have her "teeth pulled without anesthesia" than live in the town of Paris, Texas, where her grandparents once resided. The DCCC, did not, however, provide context to the quote or note that Paris doesn't fall in the congressional district that Moser would represent if elected."
Congressional Democrats Go Scorched Earth Against A Progressive Candidate | HuffPost