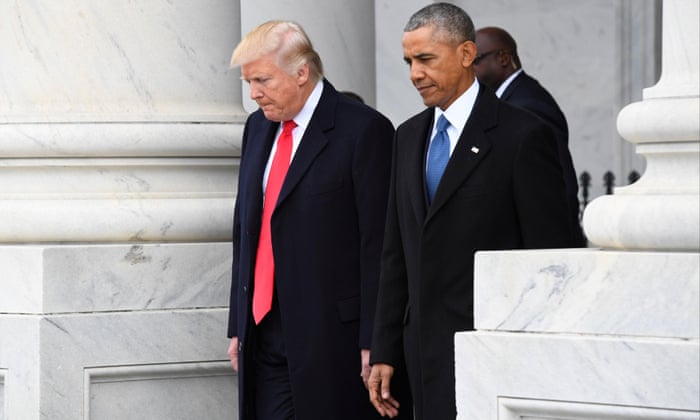 "Without citing evidence, Donald Trump on Saturday accused Barack Obama of a Watergate-style "wire tapping" of his offices in New York before the US presidential election, a move critics dismissed as an attempt to deflect attention from investigations of his ties to Russia.
A spokesman for Obama said the accusation was "simply false".
The unprecedented attack by a president on his predecessor, made in a series of early morning tweets, stoked speculation that Trump's remarks were prompted by stories circulating in rightwing media, including one that claimed Obama is attempting a "silent coup" against Trump.
The president this week endured another avalanche of revelations about his associates' contacts with Russia. Most damagingly it emerged that his attorney general, former Alabama senator Jeff Sessions, failed to tell senators about two meetings with the Russian ambassador to the US last year."
Officials dismiss Trump claim of wiretap by Obama | US news | The Guardian